SWOT Analysis of Dairy Milk focuses on Strengths, weaknesses, opportunities, and threats. Strength and Weakness are the internal factors and Opportunities and Threats are the external factors that influence the SWOT Analysis of Dairy Milk.
Dairy Milk is a chocolate brand owned by Cadbury. Dairy Milk was first introduced in the UK in 1905, the modern lifestyle has included a variety of things. All of the Dairy Milk products are produced using chocolate. Dairy Milk is a 100-year-old chocolate brand that has earned the trust of its customers. Dairy Milk is presently threatened by a shift in customer preferences toward healthier goods and a reduction in consumption of high-sugar-content goods.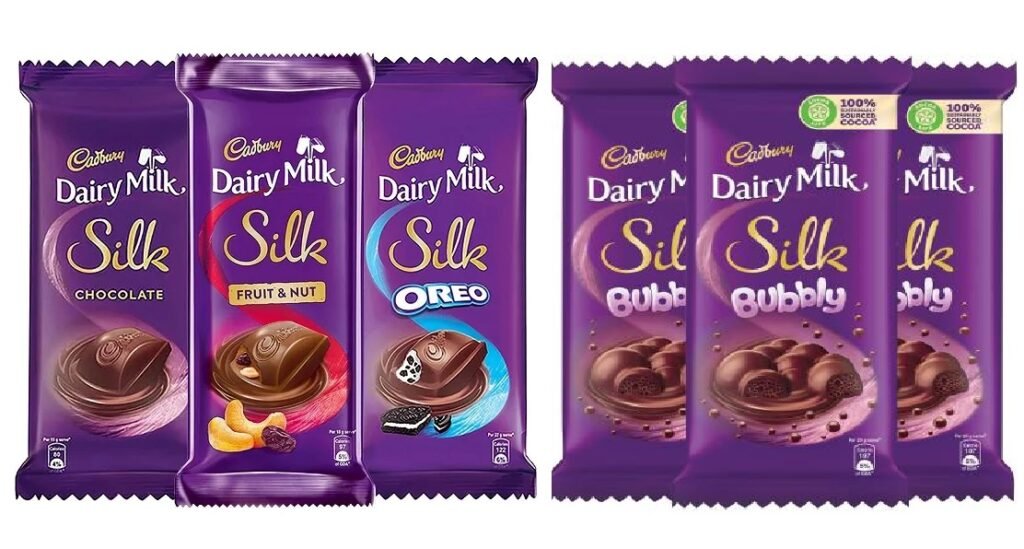 Strengths are defined as the best thing every company does in its range of activities that can give it hold on its competitors. Weaknesses are used in areas in which improvement of the business or brand is necessary. Opportunities are the environmental avenues around the enterprise that can be used to increase its income. Threats are environmental factors that can adversely affect business growth.
Strengths in the SWOT Analysis of Dairy Milk – Dairy Milk SWOT Analysis
Well Known Brand: Cadbury's Dairy Milk is one of the most well-known brand names in the world. Because Cadbury and Dairy Milk are 100-year-old brands, consumers have associated chocolate with Cadbury and Dairy Milk in particular.
Strong Distribution: Cadbury has correctly recognized the demands of diverse markets and, as a result, has built up large distribution, which has helped it obtain a strong market share in both urban and rural areas of various nations.
Strong Backing: Cadbury, as one of the world's leading chocolate manufacturers, has a substantial presence in many nations. It has strong distribution networks all around the globe and is financially stable.
Brand Loyalty: Dairy Milk is a component of the confectionery sector, which is based on impulsive purchases. Customers in this market are prone to switching brands at no cost, making it challenging to sustain consumer loyalty. Dairy Milk, on the other hand, has been able to sustain high brand loyalty.
Brand Recall: Dairy Milk is one of Cadbury's most successful products, and it has a very high brand recall. People associate chocolate with Dairy Milk, particularly in locations where other brands are unfamiliar.
Aggressive Advertising: Dairy Milk has long positioned the brand as a family product that is particularly important to its target group of 10 to 25-year-olds. Dairy Milk is advertising its products heavily.
Variants: Dairy Milk is available in four distinct flavors: chocolate, fruit and nut, roast almond, and crackle. This draws a diverse group of customers and aids in revenue growth. Dairy Milk has a large number of SKUs, particularly for its chocolate form. It has SKUs in India that start at Rs. 10 and go up to about Rs 200. This demonstrates a large number of alternatives and products for various sorts of customers and marketplaces.
Cocoa Percentage: Cadbury Dairy Milk has a lower cocoa percentage than the competition. The cocoa percentage in Cadbury Dairy Milk is around 2.58 percent (w/w), which signifies the intensity of chocolate in the product. Other rivals, such as Amul and Schmitten, had a cocoa content of moreover 3%.
Weaknesses in the SWOT Analysis of Dairy Milk – Dairy Milk SWOT Analysis
Sugar content: Cadbury Dairy Milk has a very high sugar level; Cadbury Dairy Milk has more than 50% (w/w) sugar content. The current worldwide trend is toward healthier goods, hence this is a drawback.
Issues and Controversies: Cadbury has been involved in a number of issues. Cadbury's worm incident in India had a significant influence on its brand reputation, and Cadbury needed to put in a lot of marketing effort to overcome it. Such conflicts have a negative impact on brand trust.
Opportunities in the SWOT Analysis of Dairy Milk – Dairy Milk SWOT Analysis
Low Sugar Variants: Cadbury Dairy Milk may develop products with low or no sugar content as health awareness grows throughout the globe and customers shift toward healthier goods.
Nutritional version: In keeping with the trend of releasing new variations, a market for nutritional chocolate is forming, and Dairy Milk may release a version with a high nutritional value.
Aggressive Advertising Strategy: Dairy Milk must follow an aggressive advertising strategy to create good recall among the customers.
New Trends: New consumer preferences trends may offer up new markets for Dairy Milk. It is an excellent chance for the company to generate new income streams while also diversifying into new product categories.
Taxation Policy: The new taxation policy can significantly impact the way of doing business and can open new opportunities for established players such as Dairy Milk to increase its profitability.
Superb Performance in New Markets: Dairy Milk has developed competence in entering and succeeding in new markets. The growth has assisted the organization in developing new revenue streams.
Threats in the SWOT Analysis of Dairy Milk – Dairy Milk SWOT Analysis
Intense Competition: Dairy Milk competes with several brands throughout the globe, including Lindt, Amul, Hershey's, Ferrero, and Schmitten, among others. This kind of competition diminishes market share.
Increasing health awareness: As health knowledge grows throughout the globe, people are shifting away from high-fat goods and toward healthier alternatives.
If you like this article you can recommend your friends about PROJECTS4MBA.COM
If you like This Article Please Like our Facebook Page PROJECTS4MBA
Cite This Work
Referencing Style to cite this article:
[citationic]