SWOT Analysis of Cadbury focuses on strengths, weaknesses, opportunities, and threats. Strength and weakness are the internal factors opportunities and threats are external factors.
SWOT Analysis is a validated framework that enables a company such as Cadbury to evaluate its business performance against competitors and the industry.
Cadbury is one of India's leading Chocolate brands, and so there's no denying that Cadbury's strengths and prospects are much greater than weakness and threats. Let us dive deeper into Cadbury's SWOT.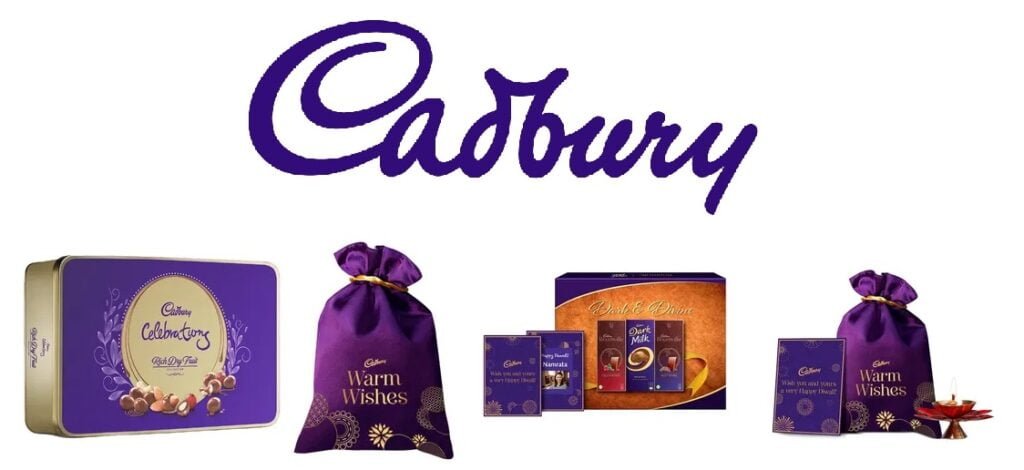 Strengths in SWOT Analysis of Cadbury – Cadbury SWOT Analysis
World leader: Cadbury is the leader in chocolates worldwide. Cadbury is considered to have the best production and a large distribution platform, and has a presence in 160 or more countries.
Strong Brands and products: Cadbury has several strong brands such as dairy milk, Bournvita, Oreo, Five Star and others in its product range. The goods are high quality goods and some of them are Cadbury's cash cows.
Cadbury goods are endowed with great brand loyalty, brand name, brand value and brand loyalty. Cadbury has created its good brand image among the customers because of its marketing and good branding. Cadbury products are high in price because of its quality. Cadbury has several brand names are known worldwide and are demand of Cadbury Chocolates is very high.
Positioning as gift: Cadbury's has a good range of chocolates boxes and packs for gifting. Some off the chocolates for gifting purpose are Cadbury Dark Milk, Cadbury Celebrations, and Cadbury Rich Dry Fruits over the years is that these chocolates are placed for gifting. The new bournville, in particular, focuses entirely on the gifting role. Cadbury has safely isolated itself from the rest of its rivals because of this smart approach.
Promotions: Cadbury has one of the best promotions in the FMCG sector with an impressive tag line of "kuch meetha ho jaye" along with fantastic events. This also gives Cadbury power because it offers excellent brand recall.
Cadbury is one of the few brands that have such a strong link with the Indian customers. Home, friends and love are all important aspects of life for Indians. And to communicate with the Indian audience, Cadbury has always concentrated on emotional marketing.
Placement and distribution: Cadbury has a superb distribution strategy in place and uses the strategy of splitting the bulk, like all FMCG businesses. It is not a small feat to be shipped to 200 countries with a range of more than 40 versions. And for the past few years, Cadbury has been doing the same. Cadbury in India is considered to be the best in terms of its distribution network.
Dealer Community: Cadbury has a good partnership with its dealers which not only supplies them but also focuses on promoting the products and training of the company.
Entering new markets: Creative teams from Cadbury have helped it to come up with new products and reach new markets. In the past it was successful, in most of the initiatives it took in new markets.
Website: Cadbury has a well-functioning and engaging website that attracts a huge amount of traffic and sales on the internet.
Social Media: Cadbury has a strong social media presence with over millions of followers on the three most prominent social networking platforms: Facebook, Twitter and Instagram. It has a high degree of customer engagement with low customer response time on those channels.
Product Portfolio: Cadbury has a broad selection of products where it sells products in a wide variety of categories. It has a range of exclusive product deals which competitors don't have.
Weaknesses in SWOT Analysis of Cadbury – Cadbury SWOT Analysis
A brand like Cadbury is supposed to have much strength and few weaknesses, as described previously, and the same is the case. The limitation of Cadbury is its rural distribution, provided that India has more rural regions that can be covered very widely.
Around the same time, a few incidents have occurred here and there depending on the nature of the commodity in which cockroaches or other rodents were found in the chocolate. It is inexcusable for a brand like Cadbury to display such arrogance because quality management should not be abandoned at all by such tainted chocolates. Quality management must therefore be improved.
Opportunities in SWOT Analysis of Cadbury – Cadbury SWOT Analysis
Rural markets: Rural market penetration and distribution in rural markets can be a great opportunity for Cadbury. It is present in foreign countries and Cadbury needs a rural presence that will increase the presence and turnover of its brands.
Fresh Tastes: Indian customers have a sweet tooth and like to eat small chocolates and chocolate bars sometimes. On top of that, there are different flavours that customers prefer. Therefore, new tastes and new flavours are an opportunity that Cadbury will deliver on a regular basis.
Threats in SWOT Analysis of Cadbury – Cadbury SWOT Analysis
Cost and price rise: Distribution prices have risen with an increase in fuel prices as well as shipping costs. At the same time, sourcing and production costs are also high. The persistent rise in costing and therefore pricing of the product is also a challenge to Cadbury over the years, as it creates a vacuum for other businesses to join.
Health awareness on the rise: Among the Indian population , health awareness is on the rise. Instead of eating chocolates, many people enjoy consuming health juices as well as fruit. You will see articles every week on news papers and blogs that warn against eating chocolate and spread the advantages of remaining healthy. Around the same time, many parents avoided offering their children chocolates, looking at the adverse effects.
Cadbury has spent years having the role of a gift on festivals and holidays, decreasing the importance of festivals. What happens when these festivals decline in importance? Chocolate sales are also decreasing.
Increasing demand for individuals, increasing buying power. Nowadays, if you give children a cookie, they are likely to need a toy car, a bicycle or a device for a young adult. Thus, the demands for presents have also risen in value with a rise in buying power, and just a chocolate will not suffice. This is a hazard, too, to Cadbury.
Change in government rules and policies can have a direct impact on the company.
Competitors pricing and similar Competitive products is a major challenge to the company.
If you like This Article Please Like our Facebook Page PROJECTS4MBA
Cite This Work
Referencing Style to cite this article:
[citationic]