Marketing Mix of Westside analyzes 4Ps of marketing mix which covers product, place, price, and promotion. There is a series of Westside marketing strategies that helped the brand to flourish, such as product/service innovation, investment in marketing, customer experience, etc.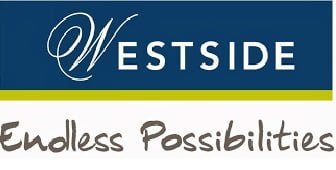 The product, place, price, and promotion used by Westside are elaborated in this article. Westside was established by Mrs. Simone Tata when she acquired the Littlewoods in 1998. The architecture of the business is intended to meet the shopping needs of a variety of consumers in at least 82 cities where at least 143 stores have been opened. It is one of India's fastest-growing retail stores and is now run by Trent, owned by the Tata Group. Some of the competitors are Max Retail, Pantaloons, Shoppers Stop, and Globus.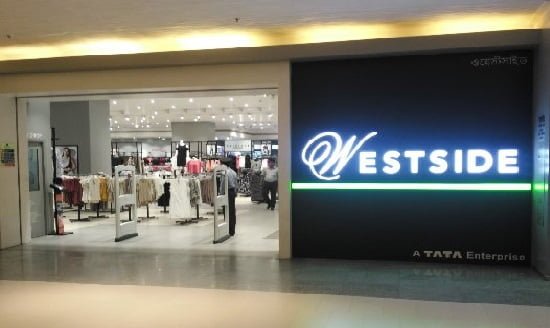 Products in the Marketing Mix of Westside
Below its roof, the company has many product categories. These have mostly in-house brand displays, with other brands tied up in their marketing mix as well. Here are some of its products:
Clothing for Man
Clothing for Woman
Clothing for Kids
Shoes & Bags
Living
Decor
Bed
Bath
Kitchen
Makeup
Skin Care
Fragrances
Bath and Body
Beauty Accessories
Pricing in the Marketing Mix of Westside
The pricing policy and decisions are all in line with the marketing strategy as well as the target market. The organization has a conviction that products must have reasonable prices. As a customer, you're guaranteed value for your money, especially as you can always buy the brand of your choice. Such a pricing policy has led to Westside raising its profit margin.
Over the recent past, the company has been able to make several price changes on its products. These price changes were made with the intention of targeting all consumer segments and customer groups. Below are some of the forms used in its pricing strategy:
Image pricing
Value pricing
Product bundling pricing
Promotional discounts
Seasonal pricing
Product-form pricing
Due to the pricing policy of Westside, most of the customers are satisfied with Westside. Products are also very good and of high quality as per the pricing of the store.
Place in the Marketing Mix of Westside
Westside primarily markets its goods through chain stores, the majority of which were located in malls. Most of the stores are situated near competitors to attract consumers from doing deals with these competitors. Quality and price have a competitive advantage for Westside. All deliveries of the goods are made distributed from the company's headquarters in Mumbai, with stock replenishment mostly on Fridays.
In most cases, the quality of goods depends heavily on the city of service. Most stores have also been opened solely for women so you won't get male attire in these stores. Women consumers form the largest segment of buyers. Due to customer loyalty the company has opened the group's exclusive stores for women. 143 stores have been opened in 82 cities by Westside. All of these stores are large-format stores.
Promotion in the Marketing Mix of Westside
Westside is very keen on attracting discounted buyers, some of whom can push the advertised price up to 50 percent. The business also provides a number of in-house brand promotions, with some prominent foreign brands. Westside is also fond of tying up with some of the well-known and influential designers. This gives more confidence to the customers to shop with Westside. The company has a loyalty program in the name of Club West Card which is used to attract customers.
The company uses theme-based stores like Westside Woman. Westside runs advertising campaigns in addition to all of these. The company is credited with the introduction of foreign brands to its portfolio to increase its customer base. These include products made by Vera Moda, U.S. Inter alia, Polo ASSN, and Chicco.
If you Like this Article Please Hit the Like Button and Follow Us on our Facebook Page: PROJECTS4MBA