In this article, we have done the SWOT Analysis of Shoppers Stop. Shoppers Stop is an Indian retail store chain of 86 stores in 40 Indian cities. It was established in 1991, in Mumbai, India, where its headquarters is. located.  K Raheja Corp Group owns shoppers stop. This retail chain has evolved from becoming a single brand shop to being a family fashion and lifestyle store where it offers clothing pieces, accessories, jewelry, shoes, cosmetics, health and beauty goods, cosmetics, fragrances, decoration goods, handbags with numerous varieties.

Shoppers stop has always been known for maintaining its reputation and knowledge for its quality goods. Shoppers Stop is the only Indian participant of the 'Intercontinental Group Departmental Stores'.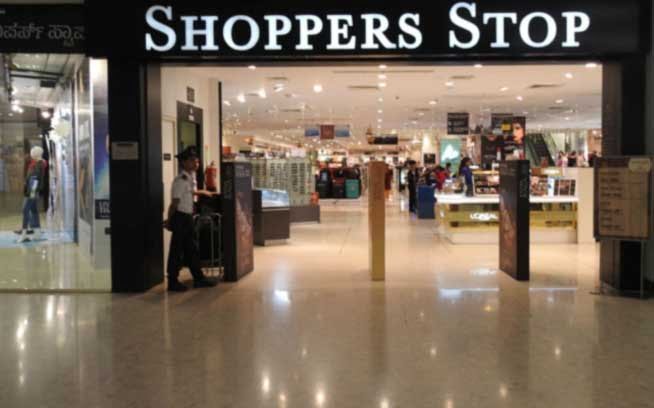 Let's analyze SWOT Analysis of Shoppers Stop focuses on Strengths, Weakness, Opportunities, and Threats.
Strength in the SWOT Analysis of Shoppers Stop
Brand Image: They have always believed in the infinite universe of possibilities. Their creativity and the ability to handle the day-to-day technical transition have always been top of the list. They also provided a clear comparison against other types of retailers in the industry because of their large presence in the retail sector. The company has managed to keep its brand distinct and appreciated with a long background and superior quality. Brand Image of Shopper's Stop is good.
Market Presence: Shoppers stop has a very good presence in 40 cities in India, with 86 stores. They have also reached their customer via newly revamped online stores, where they are able to purchase their items online. They have served millions of consumers across the country via the Omnichannel strategy. Not only do they have an online presence on their own platform, but they have also partnered with Amazon to provide their customers with the full shopping experience. It also plans to expand four to five stores a year.
One-Stop-Shop: The retail store has a number of different items to sell. It is a one-stop-shop for a range of product lines from clothing, to cosmetics and home decor products. It offers over 400 of the finest foreign and national brands in every category. They have partnerships with 400+ foreign brands (Desigual, RS By Rocky Star, Wrong, Love Generation, and Femina Flaunt). It has items for men women and children that make the store more accessible to all types of people, thus growing its popularity.
Loyalty Programme: Shoppers Stop loyalty program also known as First Citizen is popular in the market. The business loyalty program includes over 4.4 million members among the oldest in the industry, generating 72 percent of its revenue. The company is linked to more than 8.8 million Facebook fans and 12,7900 Twitter followers. It also aims to deliver annual revenue of 25 to 30 percent. The loyalty program has significantly helped create clear brand awareness in consumer minds.
Gift Cards: Gift Card Policy of Shoppers Stop is also good.
Quality: Quality of the Products is also a great strength of Shoppers Stop
High Conversion Rates due to increasing footfalls.
Proper training is provided to the staff to do marketing.
Shoppers Stop has an annual revenue of ₹19.30 billion.
14000+ Employees are their major strength.
Weakness in the SWOT Analysis of Shoppers Stop
Promotion: Stop shoppers' advertising tactics have been via campaign and television ads, while ATL and BTL advertisements have been adopted by their rivals like the future group. Shoppers stop promotional strategies are often done through above the line with the low emphasis on promotional strategies in the below the line form. For example- advertising, in-store ads, etc. while Future group ads and their campaign are primarily in the form of print media,  major TV channels, radio, and social media.
Low-Risk Approach: Stop shoppers to adopt a low-risk approach where the company is rising quite steadily. The strategy and creativity are rising at a very slow pace while Shoppers Stop is a leader in the retail industry. In 2018, the Omnichannel approach was launched when another company had gone a long way. Shoppers Stop has tie-up with Amazon. This implements a very low risk-taking approach that may be a very slow development phase for the company.
Opportunities in the SWOT Analysis of Shoppers Stop
Technology: Shoppers Stop has always been known for implementing innovative retail technologies. It is their relentless endeavor to innovate and introduce new technology solutions to create an enjoyable shopping experience for customers. The latest initiative is Click and collects and delivers from the nearest store explored the multi-channel experience in the shops, providing the personal service to the shops where the partners are empowered to connect with customers via mobile devices. In the future, innovation will put in some new technologies where the consumer can have a great experience with the stores to create and improve brand identity.
Premium segment products can be targeted.
Opportunity to get Foreign Direct Investment for store operations.
New Malls and Shopping places are developing. Where Shoppers Stop can be opened to increase their revenue.
Increasing Mall Culture attracts people to visit big stores. Shoppers Stop must target all segments of society.
Threats in the SWOT Analysis of Shoppers Stop
The rising number of private-labels has created confusion within the retail sector. Many of the other retail outlets benefit from their own private label brand. Shoppers Stop is facing a downturn in their private labels.
People in large cities, in general, are particularly lethargic about leaving their homes and often tend to shop online. So companies such as Amazon and Flipkart are now big threats to most retailers.
Online startups are the hottest trend in India. Many of these are aggregators that cost-effectively put the manufacturer and the consumer together. These companies are the emerging threats more so because in the aggregation industry many new brands are emerging mainly due to lower entry barriers.
Global competitors.
Unorganized retail is also a big threat.
Government Policies and regulations related to the retail sector.
International Players who are willing to open stores in India.
If you Like this Article Please Hit the Like Button and Follow Us on our Facebook Page: PROJECTS4MBA