Paytm was established in 2010 by Vijay Shekhar Sharma. Paytm is India's largest e-commerce, payment, and e-wallet network. The Business Model of Paytm consists of a variety of services related to Online Shopping, Payment System, Digital Wallets, Mobile Payments, as well as various products such as Paytm Mall, Paytm Payment Banks, Paytm Money, Paytm Smart Retail and Gamepad.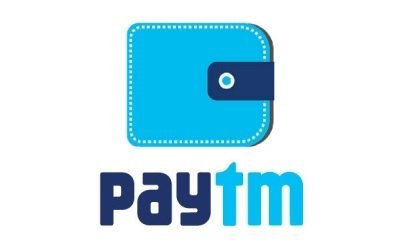 In this article, we 're going to dive deep into the Paytm Business Model and understand what makes it such a successful Indian startup. We'll also dig deep into the company's cost structure and revenue sources to know how Paytm makes money.
So, ready to get deeper into the Paytm Business Model? So let's get started.
Introduction to the Paytm Business Model
Paytm was introduced with the concept of a cashless transaction.
Accessible in 11 Indian languages, it operates on both the website and the application. Paytm is the first Indian company to raise funding from the Chinese e-commerce giant, Alibaba.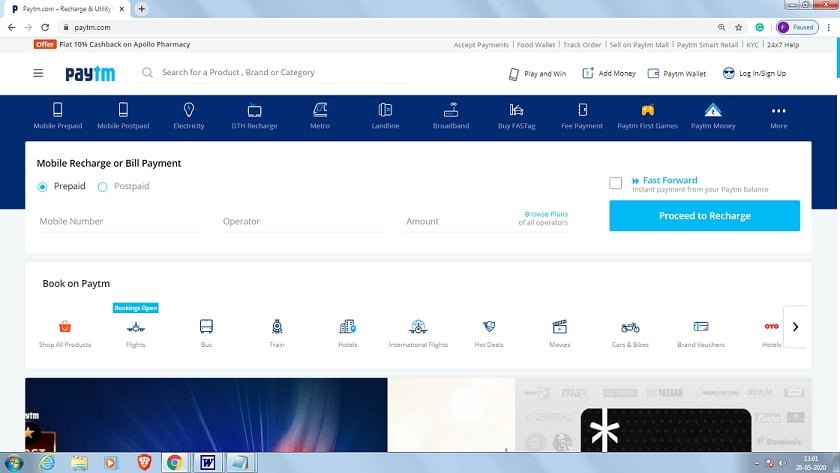 Users are using Paytm for :
Mobile Recharge
Payment of utility bills
Bookings of flights, movies & events
In-store payments like grocery stores, fruit and vegetable shops, tolls, restaurants, pharmacies, parking, and educational institutions with Paytm QR code.
Business Model of Paytm: How does it work?
The Paytm Business Model comes from its name only.
Paytm stands for Pay Through Mobile and allows consumers to make cashless payments. Initially, it began as an online recharge platform. Later, however, this model was transformed into a virtual bank and marketplace model. It's also working on the cashback business model.
Paytm operates as a payment system and marketplace. It deals with services such as mobile charges, movies, flights, utility bill payments, and event bookings. In-store payments in grocery stores, fruit and vegetable shops, parking lots, tolls, hospitals, restaurants, and educational institutions are also protected by the Paytm QR code.
Now let's look at Paytm's revenue model to see how it makes money.
Customer segments targeted by the Business Model of Paytm are those who want to enjoy the comfort of e-wallets, plus those who tend to use mobile and tablet apps to channel their day-to-day activities.
The main activities carried out by Paytm include the transfer of funds, fraud prevention, and top-notch security. Paytm wallet, together with e-commerce verticals and Digital Gold, are some of the value offerings of the Paytm Business Model.
Channels used by the Business Model of Paytm to run its operations include the Paytm website, the vendor pages, the company pages, and the Paytm App.
Let us now look at the cost structure of the Paytm Business Model-
Business Model of Paytm: Cost structure in the Business Model of Paytm
The various factors on which the cost structure of Paytm is based include:
Big expenditures for expert channeling of the Paytm network
Customer retention
Salaries for employees
Now, after learning all about the expert channeling of the Business Model of Paytm, the next thing you can pay attention to is the revenue generation sources of the Paytm-
Revenue Model of Paytm: How does Paytm make money?
Paytm was initially launched as a mobile recharge and payment platform for bills.
Later, it came up with the concept of a payment bank and an online marketplace.
In order to understand the Business Model of Paytm, we need to look at the different activities responsible for generating revenue for the company.
Paytm is using direct and indirect channels for earning money, which is given below:
1) Paytm Mall
Paytm was the first company to start mobile-only shopping. It helps sellers to list and sell their goods through the Paytm portal. For this reason, it charges a fee on the part of the sellers, which varies for different categories of goods.

2) Price of listing and convenience
Paytm charges the listing and convenience fees of sellers to sell their goods on their site.
3) Recharge Services
Paytm's initial goal was to act as an online payment service. However, the Business Model of Paytm involves a range of activities; the online recharge service remains one of the core activities. Recharge is applicable to all providers of telecommunications services. Paytm charges a fee of 2-3 percent for each recharge. The services are effective and outstanding, which has helped Paytm develop and grow exponentially.
4) Bill Payments
In addition to the charging service, Paytm allows customers to pay their bills, such as water, rent, electricity, telephone bills. It also has agreements with educational and financial institutions and collects fees on their behalf.
Like any other operations, they demand a fee from these service providers.
5) Options for payment
Paytm provides payment solutions to online companies. It enables them to collect payment via Paytm. For this reason, the Commission charges the sum of the transaction.
6) Digital Gold
Gold is India's best savings. Paytm capitalized on this by partnering with the MMTC-PAMP gold refiner. It has launched Digital Gold, which enables customers to digitally purchase, sell, and store gold.
Customers can also have the gold shipped by paying a minimum shipping fee.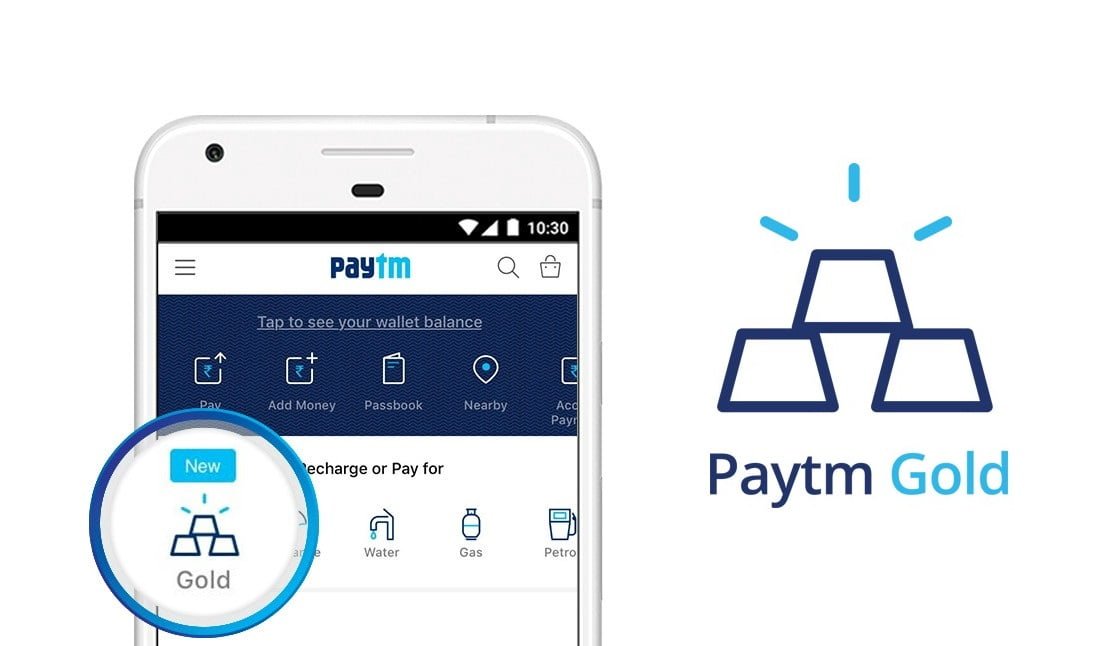 7) Paytm Payment Bank
A payment bank is a bank that can accept deposits and offer interest to customers but can not offer credit services. Paytm lets the customer open a zero deposit digital current and savings bank account.
It gives a 4 percent interest in deposits on the savings account and gives an overdraft facility to the current account.

You have to wonder how Paytm earns money from payment banks because it can not carry out lending activities. Let's see how:
Cross-Selling: Paytm markets on its platform the goods and services of other financial institutions. It charges a commission on the basis of an agreement between the parties.
Internet Arbitration: Paytm deposits money with another bank that provides a higher interest rate than the interest paid by Paytm Bank on its deposits. The difference between the two benefits becomes a profit.
8) Paytm Wallets
Paytm wallet helps customers to store their currency in digital form. It is a semi-closed wallet that allows consumers to buy products and services and pay for them digitally.
Customers are charged 2.5% to 5% for adding money from credit cards and moving money from Paytm Wallets to Bank account is also possible but they are also charged from 2.5% to 5%.
9) Paytm POS Machine
Paytm is also charging monthly rental for POS machines and Transaction Charges on POS Machines.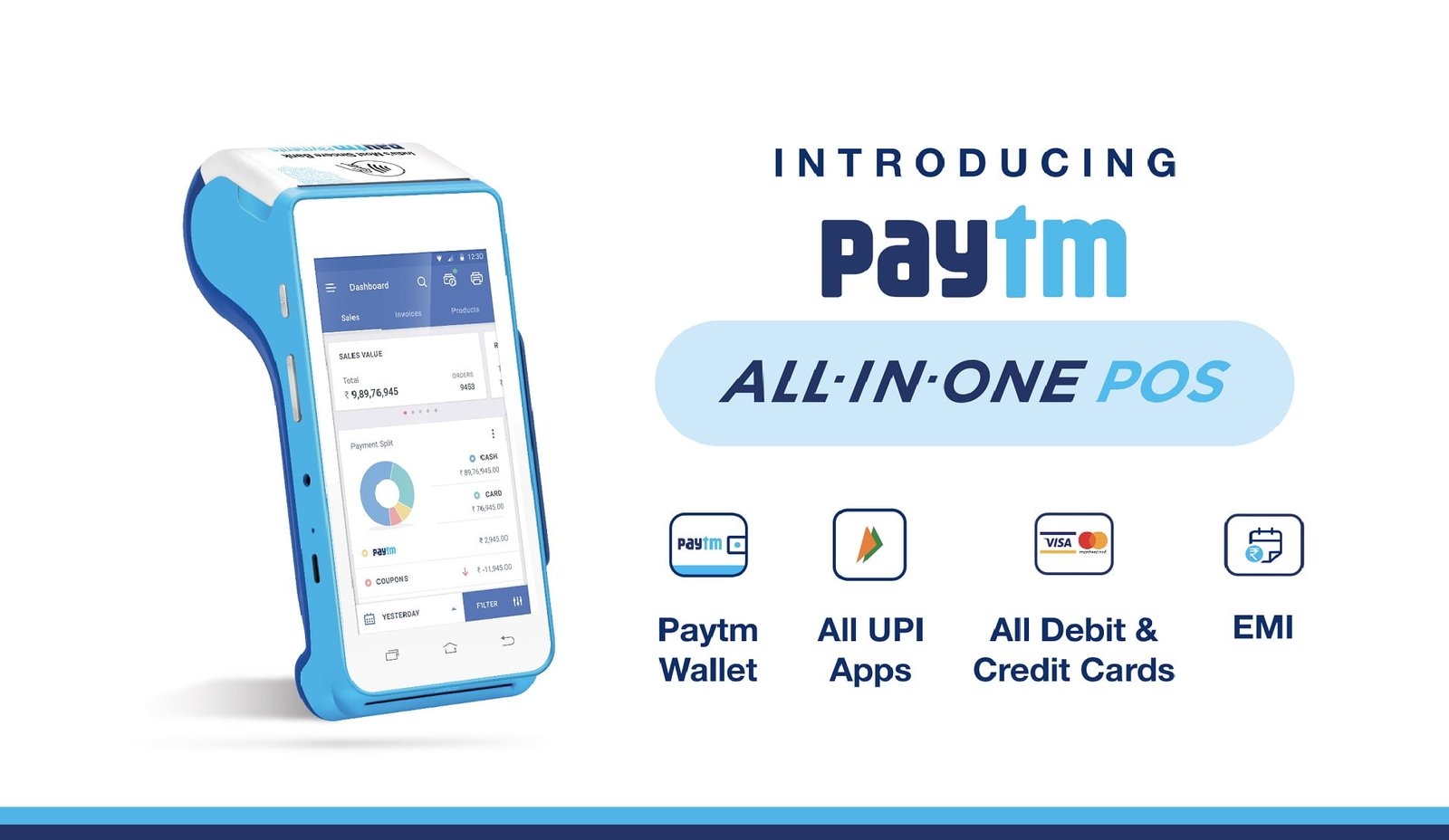 10) Bookings for OTA
Paytm has recently joined the online travel agency platform (OTA). This part of the Business Model of Paytm helps customers to book rail, air or bus tickets. It also offers facilities for hotel bookings.
Paytm charges a certain percentage of the total booking commission. The commission rate depends on the form of booking. Now that we have grasped the Business Model of Paytm along with its revenue model, let us look at the marketing strategies adopted by Paytm to promote its services.
Paytm Company Innovative Marketing Strategy
Paytm has used a variety of innovative marketing strategies to support its business model. Let us think about some of those ideas:
1) Soldier Mobile Game
In this war, Spartan Paytm Soldiers battle the army of fraud.
This idea of starting a game attracts both tech-savvy people and game lovers. Not only this, but it also makes people aware that Paytm protects the accounts of their customers.
2) Automated updates
Paytm sends prompt payment notifications to its customers.
It reminds customers to pay their bills and, at the same time, says it is easier to make payments via Paytm.
3) The competitions
Paytm is sponsoring competitions and organizing free internships for MBA Students.
4) Pocket Dance
This is an ad campaign that has illustrated the pain of pulling out the wallet and looking for money to make some payment.
It showed how easy it was to get the mobile and Paytm out of the number.
5) Indian Cricket Sponsorship
Paytm has signed an agreement with BCCI and has maintained the title sponsorship of the Indian Cricket Team for five years.
In a country where cricket is nothing less than a religion, supporting the cricket team for such a long time might prove to be a deal-breaker in keeping and attracting new customers.
Conclusion
With India on the verge of becoming a digital and cashless economy, the Paytm Business Model has been popular in the Indian financial and service sector.
If these diverse and innovative marketing strategies continue to sustain the Business Model of Paytm, Paytm will expand at such a rapid pace that it will reinforce the growth of the Indian economy.
Maybe other Indian startups will take one or two lessons from the Paytm Business Model.
Paytm is making revenue from Paytm Malls, Paytm Gold, and Paytm Payments Bank. Customers are charged 2.5% to 5% for adding money from credit cards and moving money from Paytm Wallets to Bank account is also possible but they are also charged from 2.5% to 5%.
Related Articles:
Business Model of Quora
Business Model of Zomato
If you Like this Article Please Hit the Like Button and Follow Us on our Facebook Page: PROJECTS4MBA