Business Model of Zomato focuses on providing good quality food delivered to customers home, provide information, partner restaurants, and customer reviews, and revenue generation.
Business Model of Zomato has revolutionized the food business industry by integrating a variety of restaurants and making it easy for customers to locate restaurants, provide reviews, search listings, and make available according to their choice of cuisine.
This food platform is available in 24 countries around the world, providing insightful analytics to various restaurants. These analytics help restaurants improvise and enhance their business.
In this post, we will unravel the key idiosyncrasies of the Business Model of Zomato and understand how it manages all of its operations and generates revenue. So, let's get started right away :
Introduction to the Business Model of Zomato
Zomato is an Indian food-based application that offers a number of services, such as restaurant search & discovery, a large number of different dishes to choose from, depending on the price range and online delivery.

The success and applications of Zomato have increased over the last few years, making people curious about the real business model of Zomato.
In the next few sections, we'll be going through the different verticals of the Business Model of Zomato, but first, let's look at its creation and some other related historical aspects:
History of Zomato
It's easier to read a little about the past of Zomato than to test the business model of Zomato. Zomato was founded in 2008 by Indian IIT students, Pankaj Chadda and Deepinder Goyal.
Originally known as FoodieBay, the concept of Zomato emerged when Deepinder noticed his roommates searching for menu leaflets to order food. When integrating the menus of multiple restaurants into a single application, the process of selecting a restaurant and ordering food can be greatly eased.
This has led to the creation of the Zomato.
Zomato has grown tremendously from a simple home project to one of the most widely used online food-based platforms in the world. It includes a list of restaurants and cafes belonging to different price ranges and kitchens.
But the main aspect that makes Zomato so popular is the stable and reliable business model that was initially introduced. The different services offered by the Business Model of Zomato are-
Search & Discovery of Restaurant
Ordering online
Reservations & Management of Table
subscription Services
The POS system
The different segments of the Business Model of Zomato
Zomato's business model is completely different from its predecessors Swiggy and Foodpanda. This application was a leader in online food-based applications and thus it was a big challenge for Zomato to make the market accept the idea of "online restaurant search."
The Business Model of Zomato is a well-organized strategy, consisting of numerous aspects for the smooth running of the application. Here are some of the critical elements of the Zomato-
1) Customer Segment
Zomato consists of three main segments, i.e. users, local businesses, and reviewers.
Users – Zomato offers a forum for people to search and find restaurants according to their budget, place, and preference. This also offers a secure online food delivery service.
Local businesses – Zomato also offers a forum for restaurants and local cafes to advertise their businesses and meet target markets, generating revenue for different outlets.
Reviewers – Reviewers or content contributors are those who have constructive reviews and feedback. Such remarks are often associated with the quality of the food and service offered by restaurants.
2) Zomato Provisions
Zomato provides customers with information about restaurants and cafes based on their choice of cuisine their location, and their budget.
This also builds a bridge and promotes contact between partner restaurants and customers.
Zomato also has an integrated and well-defined pricing model for the online distribution services they provide.
Our level of service has also been improved by the addition of Zomato Gold and Piggy Bank.
3) Zomato Alliances
In recent years, Zomato has also collaborated with numerous companies such as Uber Taxi, London & Partners as well as internet and digital payment firms such as Visa and PayPal.
These partnerships have also played a significant role in enhancing the Business Model of Zomato.
Having partnered with London & Partners, the company helped Zomato in various ways. Some of them are given below-
Finding a place to set up an office
Assistance in recruitment and management procedures
Job placements and market research
Providing useful advice on policies, legal systems, management of accounts, etc.
Now, after going through the various facets of the Business Model of Zomato, the time has come to look at its revenue generation strategies-
How Does Zomato Make Money?
Zomato's revenue jumped dramatically in the year 2019 as its value rose from $68 million in the 2018 financial year (FY18) to $206 million in the 2019 financial year (FY19).  In 2020 due to COVID-19 their income is highly affected so they have started delivering essentials during the COVID-19 Lockdown Period.
Various factors contributing to revenue generation for Zomato are :
The commission earned on the basis of delivery services accounted for about 75 % of the total revenue generated in the year 2019. This is equivalent to an estimated $155 M, nearly four times more than $8 M last year.
The newly introduced Zomato Gold system provided complimentary food and beverage services to gold-member customers. This service alone generated about $30 million in 2018 and $49 million in 2019.
Ticket sales for various events organized by restaurants in association with Zomato produce a certain amount of revenue in the form of commissions. Around the same time, the consultation is given by Zomato to various restaurants to boost their business often adds to the business model of Zomato.
In comparison to the past few years, Zomato is now seeking to manage and manage all its sources of revenue by not prioritizing advertisement revenue more than other sources. Again, this was a contributing factor to Zomato 's efficient business model.
Zomato is considered to have generated huge revenue due to its various business activities, but most people still have questions about the actual revenue-generating Zomato program.
The business model of Zomato consists of various sources of revenue generated by the application. The following are some of the operations carried out by the app.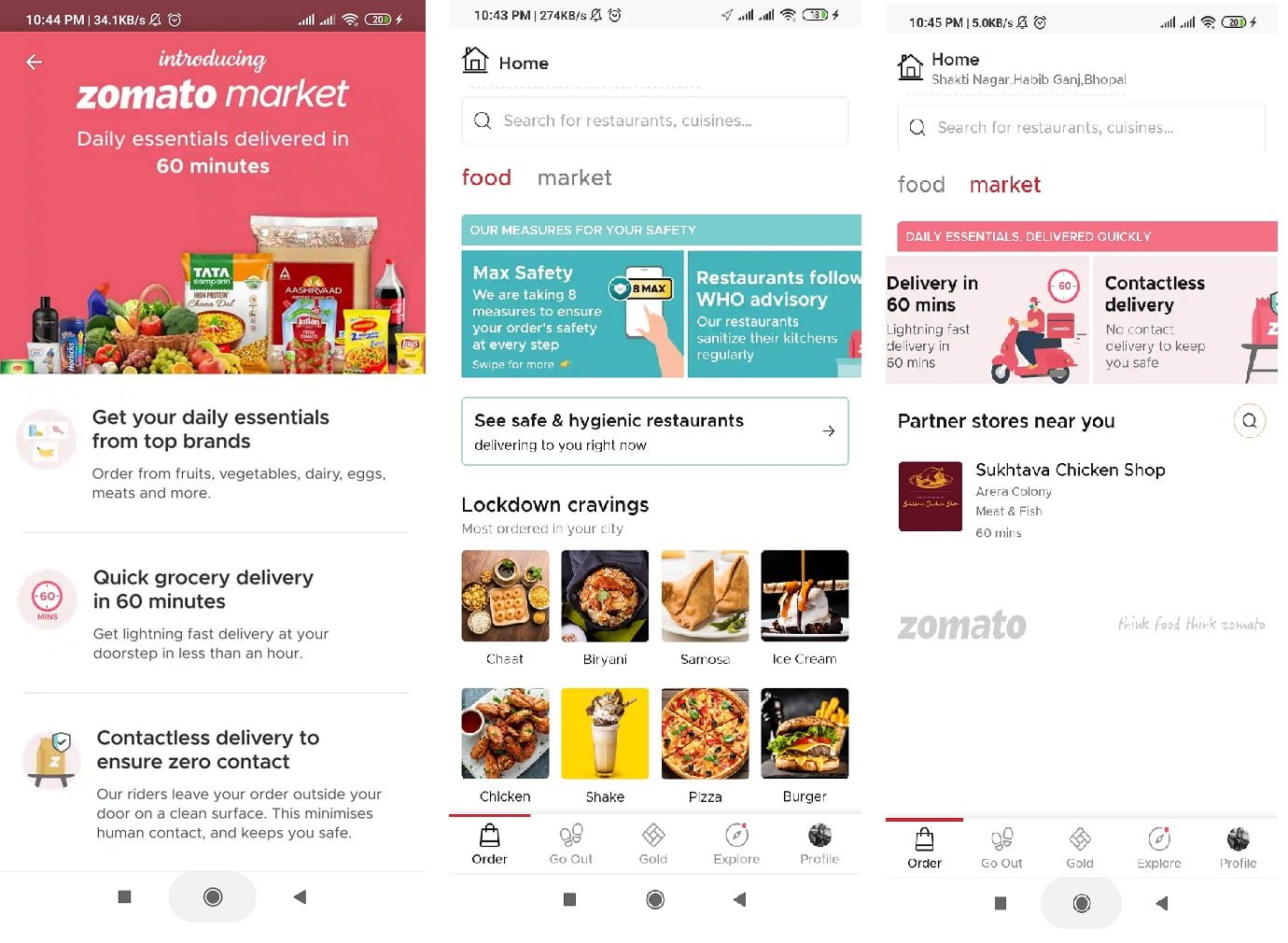 Sources which play an important role in helping Zomato make money
Nowadays, Zomato has multiple revenue channels besides online ordering, which most consumers would be familiar with.
Restaurant Listing
In his first avatar, Zomato was just a listing platform and a restaurant directory. It has earned advertisement sales from restaurants that have entered the network. Broadening this further after the emergence of food delivery and restaurant reservations, Zomato is now paying commissions from restaurants to feed prominently. Restaurants can pay for their promotions or events, as well as for their banner, which enhances the visibility and conversion of Zomato users.
Food Delivery
Initially, through its food delivery business, Zomato charges the restaurant commission on the basis of orders. Although users pay a delivery fee, Zomato earns by restaurants that pay a commission for each delivery, which is then divided between the delivery partner and the business. The restaurant commissions vary depending on whether Zomato delivers or whether the restaurant uses its own riders. It is said to contribute in a limited way to the overall sales of the company due to massive competition and the need for deep discounts, etc.
Subscription Programmes
Through Zomato Gold for customers and businesses and restaurant subscription options, Zomato has opened up a steady stream of revenue. Although users pay a subscription fee to join the Zomato Gold Loyalty Program, which provides exclusive deals, restaurants also pay a monthly fee to be part of the Zomato bouquet of deals. Restaurants also pay a monthly charge to Zomato for a range of services such as live monitoring, Zomato-branded tamper-proof packaging, and more. Started in April 2018, Zomato Gold provides membership-based premium services.
At the facility, gold customers receive complimentary food and drinks from partner restaurants.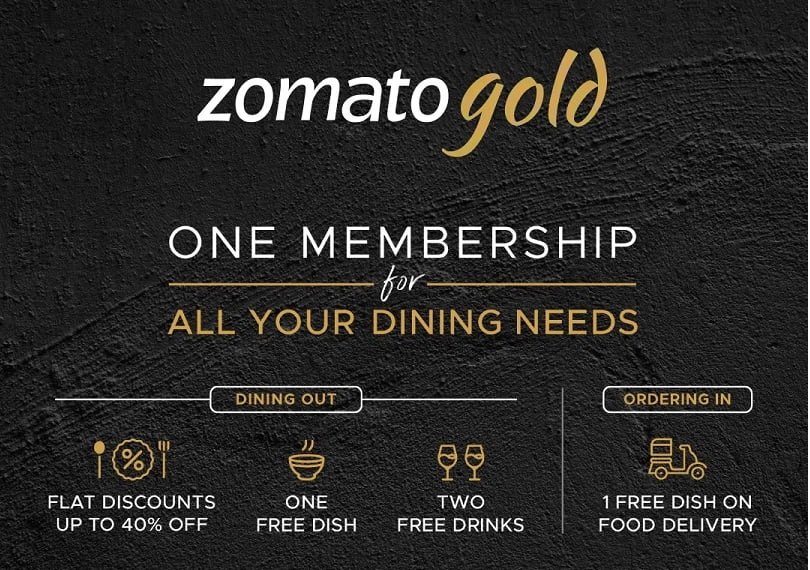 Live Events
Zomato entered the branded live event market last year with Zealand. Zomato charges users an entry fee for attending Zealand, where they can experience live musical performances and other activities besides food. In 2018, the entertainment carnival was held in Delhi, Pune, and Bengaluru, where Zomato claimed more than 100 K people had taken part. Zealand is going to Pune, Bangalore, Delhi, Hyderabad, Mumbai, Chandigarh, Jaipur, and Kolkata this year.
With The Label Access
Zomato also enables services such as the Zomato Whitelabel, under which restaurants are offered, to develop a customized food delivery app. The also partners with cloud kitchens and restaurants for consulting services. Zomato works with selected restaurant operators to help identify expansion locations at a minimum fixed cost, but with increased options for users. It shall include the necessary licenses and operating authorizations for these restaurant partners.
Zomato Kitchens
In order to offer kitchen infrastructure services to selected restaurant operators, Zomato partners with entrepreneurs to set up and run Zomato Kitchens under different labels. This helps entrepreneurs to fund restaurants in the right location with an investment of INR 35 Lakh and more. Zomato says that it provides returns to investors within the range of INR 2 Lakh to INR 4 Lakh per month, with 180 + affiliate kitchens already up and running.
Zomato Essentials
Zomato has recently started the delivery of essentials. From this service Zomato is also earning delivery revenue.
Statistical analysis of Zomato's sources of revenue
As stated earlier, the Business Model of Zomato is highly effective, involving a variety of sources that play an important role in revenue generation.
Here are some of the important statistics for understanding the business model of the Zomato:
Restaurant Advertising and marketing accounts for about 72% of total revenue.
Event advertising contributes around 4 percent of the revenue generated.
12% revenue from tickets sold in events organized by Zomato.
Consulting services and online food delivery services represent about 3% and 2% respectively.
Zomato Gold and other developed services generate 7 % of the total revenue for customers.
Conclusion
Zomato has fully changed the working of the food and restaurant industry by implementing the idea of providing universal access to different restaurants and cafes.
Zomato makes available outlets on the basis of the venue, the option of the kitchen, and the budget defined by the clients. It also provides online delivery services to customers that make the food ordering process smooth and secure.
Zomato also proves that it helps to improve the business models of different restaurants, bistros, and cafes by providing them with advice as well as an opportunity to promote their business by uploading photos and posters to the Zomato application. In collaboration with a variety of restaurants, Zomato also organizes numerous events and festivals to generate revenue not just for themselves but also for the restaurants involved.
The business model of Zomato is well-organized and well-organized, covering the various aspects that act as sources of revenue for the company.
Restaurant advertising, ticket sales during organized events, event advertising as well as services such as Zomato Gold is the main revenue sources of Zomato. The food-based framework not only tends to focus on advertising but also provides equal importance to other sources, which are the main reason why Zomato has received five times the revenue generated in the year 2019 as compared to the previous financial year.
With a view to enhancing the revenue-generating system as well as developing the services provided, Zomato has also partnered with various companies this year, creating useful and beneficial alliances.
This includes Uber Taxi, PayPal, and Visa. Thus we can say today Zomato is one of the best Food Ordering App.
Quora Business Model | How Does Quora Make Money?
If you want to read an article on Management by Objectives – Click Here
If you Like this Article Please Hit the Like Button and Follow Us on our Facebook Page: PROJECTS4MBA