This article is on Top Laptop Brands in the world. Laptops were improving and improving as technology progressed. Several companies have therefore started to produce laptops and accessories. Some of these brands are well known and are top laptop brands in the world.
Laptops largely replace desktops, and the portability of laptops decreases desktop sales by a large margin. Laptop sales have also been reduced due to enormous progress on smartphones and tablets. Nevertheless, people still use laptops for workplace use and heavy work. Let's dig into some of the top laptop brands in the world based on global sales figures.
Top Laptop Brands in the World / Best Laptop Brands Globally :
1. HP (Hewlett-Packard) – No. 1 in Best Laptop Brands Globally
HP is the largest electronics and computer company in the world. HP's laptops have all the features that the users are looking into fully loaded. The 2 in 1 HP laptops are light and thin. It gives the users a good battery life. HP is one of the top laptop brands in the world.
The HP Spectre Premium 360 is an ultra-thin product that is useful and clever. HPs are HP Elitebook and ProBook which are used for office purposes, offering tremendous speed and power. The data used for business purposes can be managed every day to preserve confidentiality. The touchscreen comes with all HP laptop products.
HP Omen 17 AN010TX, HP Omen 17 N009TX, HP Omen 5 CE074TX, HP Omen 15 CE073TX, HP Omen 15 CE072TX, HPOmen 15 CE071TX and many more are just a few of the following products. Their configurations usually include a screen of 15.6 inches, 1920X1080 PPI, and battery life up to 11 hours and up to 1 TB storage. HP is known as one of the top laptop brands because of its performance and quality. 
HP Pavilion x360: Work, write or play naturally with a durable 360-degree hinge, Enhanced battery life and equipped with 8th generation Intel® Core™ processors. (HP Pavilion – i5 8th generation) | (HP Pavilion – i3 8th Generation) | (HP Pavilion – i7 8th Generation)
HP ProBook 400 G5: Bundled with a wide range of security features and built with durability, performance and connectivity options like WiFi, LAN, etc.
HP EliteBook 800 G5: Ultra-slim Laptops, with cutting-edge security features and ultra-sharp crystal clear display. These help in Business Development.
HP Zbook Studio x360 (Is worlds No.1  and most preferred convertible Laptop): With the comfort of a laptop, the convenience of a tablet and the luxury of multiple modes to help customers to explore more with ease. HP Zbook studio has pro-grade performance for everyone's needs. Seamlessly option to edit high-resolution images without delay, with NVIDIA® graphics and Intel® Xeon® processors. HP Zbook Studio is equipped with an Intel Xeon Process designed to tackle the heavy workload. It also provides data integrity, stability, and protection against potential crashes.
HP OMEN 15: Play at your best from anywhere with desktop-class graphics performance, immersion, and upgradability. Equipped with up to NVIDIA® GeForce RTX™ 2080 graphics with Max-Q design, Gamers can play on today's most demanding games at high framerates.​​ Equipped with NVIDIA Turing Architecture combined with NVIDIA's all-new GeForce RTX™ platform, fuses real-time ray tracing, artificial intelligence, and programmable shading. This provides these laptops ultimate powerful features for gaming enthusiasts.
2. DELL – No. 2 in Best Laptop Brands Globally
Dell is a US company that sells notebooks, printers, data storage, servers and peripherals to customers. Dell is one of the top laptop brands in the world. Dell laptops are configured to meet the demands of every company and take care of any task with all the latest technology. Its well-known laptops models are Inspiron, Vostro, XPS, G Series, and Alienware laptops.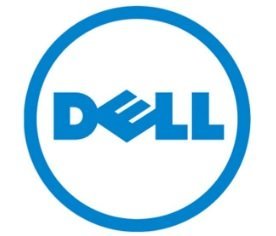 Inspiron laptops are designed with utmost care to perform any function using modern technologies. High-performance laptops with full features invite you to enjoy Dell Cinema wherever you go. Displayed in several modern models, screen colors and sizes. It can be highly customized in such a way that the user can create it according to his or her requirements. The gaming series includes G Series and Alienware Laptops. Inspiron laptops are among the highest selling laptops in the world.
Laptops XPS-Performance has the excellent manufacturing quality and great features. The XPS 13 and XPS 15 models. For small business computing, Vostro laptops are used. This laptop has the right balance for different business characteristics. The laptops of Alienware are known as a powerful gaming laptop. The I3, I5 and i7 processors of Intel are the core heart of Dell Laptops, battery life, and dual graphics are currently available. Dell is known as one of the leading laptop brands because it has excellent customer service and online service.
2.1 DELL INSPIRON SERIES LAPTOPS
5000 Series – Starting at ₹ 31,289.99: Laptop for you with an excellent specification and a range of upgrade options. With a narrow edge, design options and a sleek aluminum cover.
New Dell Inspiron 15 (5590) Starting from ₹ 31,289.99
New Dell Inspiron 13 (5391) Starting from ₹ 58,489.99
New Dell Inspiron 14 5000 Laptop New 14 (5490) Starting from ₹ 33,889.99
Big Performance Dell Inspiron 7000 Series Starting at ₹ 60,954.99: Sleek, Good looking & light design features an InfinityEdge display and sharper diamond edges. Excellent Display gives an amazing Cinematic Experience with Dell Cinema Technology.
2.2 XPS LAPTOPS – FOR THE ULTIMATE EXPERIENCE
Exceptional build quality, innovative components, and versatile technologies provide the ultimate experience with the highest resolution displays.
XPS 13 starting from ₹ 99,890.00: Small 33.02 cm (13) laptops with virtually borderless InfinityEdge display and 8th gen Intel® processors. Touch, Silver, Rose Gold and Frost options available.
XPS 15 Starting from ₹ 1,40,090.00: The high-resolution 38.1cm (15) laptop features an optional Quad HD+(3200×1800) touch display that is 5x the resolution of a standard HD display.
2.3 DELL GAMING LAPTOPS – G SERIES
Game-ready – Designed and engineered to meet the performance needs of those new to PC gaming, or those gaming on a budget.
Dell G3 (Gaming Laptops) Starting from ₹ 63,590.00: Gaming laptops with hardware like NVIDIA® GeForce® discrete graphics, 9th Gen Intel® processors and thin design for a sleek gaming experience.
Dell G7 (Gaming Laptop) Starting from ₹ 1,11,090.00: Slimmest Gaming laptops with hardware like 8th Gen Intel Core i7 Processors, NVIDIA© GeForce RTX™ 2060 graphics Card with 6GB GDDR6 Memory, riveting 144Hz Full HD display options, Alienware Command Center, and a lot more gaming features.
2.4 DELL ALIENWARE LAPTOPS – FOR HIGH-PERFORMANCE GAMING
Dell Alienware Laptops are powerful and incredible performance machines build to enjoy the immersive experience of PC gaming. It is an ultra-strong, high-end technology notebook.
Dell Alienware m15 Starting from ₹ 1,60,689.99: 38.1 cm (15 Inch) gaming laptop featuring hyper-efficient voltage regulation, Cryo-Tech cooling v3.0, and new tough industrial design.
Dell Alienware Area-51m starting from ₹ 2,57,689.99: Revolutionary 43.18 cm (17) gaming laptop with overclockable desktop 9th Gen Intel® Core™ processors and NVIDIA GPUs and magnesium alloy chassis.
3. LENOVO LAPTOPS – No. 3 in Best Laptop Brands Globally
Lenovo Laptop comes with premium laptops and is considered one of the top laptop brands in the world. Laptops for gamers, creators, professionals, and developers are designed by Lenovo. Lenovo Laptops are ultra-portable and sleek that is used by people who carry laptop laptops everywhere.

Budget laptops are used to provide value and output in a single package for home use. A two in one laptop allows the user to use it as a tablet that is computer-friendly, compliant with applications, as well as complete with all features of a laptop. Lenovo is considered one of the top laptop brands in the world because of its high-performance products and features.
IdeaPad S145 (15.6 Inch Display, Intel Core i3 Processor, 4GB RAM/256GB SSD) – Rs. 28990.00
IdeaPad S145 (15.6 Inch Display, Intel Core i5 Processor, 4GB RAM/1TB SSD) – Rs. 45990.00
ThinkPad E490 (14 Inch Display, Intel Core i5 Processor, 4GB RAM/1TB SSD) – Rs. 32490.00
Legion Y530 High-Performance Gaming Laptop (15.6 Inch Display, Intel Core i7 Processor, 16GB RAM/128 GB SSD) – Rs. 7799000
4. ASUS LAPTOPS – No. 4 in Best Laptop Brands Globally
Asus is a Taiwan-based computer hardware and electronics company. In notebook, motherboard and gaming series Asus is considered number one. Asus has 29 years of technological services, 2511 awards in 2017 and more than 200 service centers to its credit.
Their famous products are ZenBook, VivoBook, ZenBook Deluxe, EeeBook, Asus Games and the ZenBoom Flip series. Series are the best known and most popular. Premium thin and lightweight are the ZenBook series, and prices start at Rs.74990. The Republic of Gamers is the thinnest laptop in the world for high-end performance.
An ultra-thin and luxurious fashion, the ZenBook Deluxe series is built. Asus is considered one of the top laptop brands in the world because of its range of products.
5. APPLE – No. 5 in Best Laptop Brands Globally
Apple is considered to be a top laptop brand in the world. It is one of the renowned electronics brands, Apple produces a higher-priced far-fetched laptop. Prices depend on the size, memory, graphics and many functions. Apple mainly manufactures a 13-inchand15-inch laptop, which allows for increased disk storage and increased laptop performance. Apple is among the best laptop brands globally.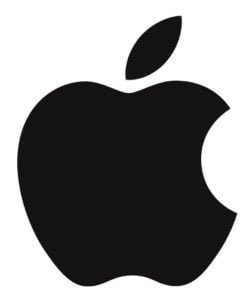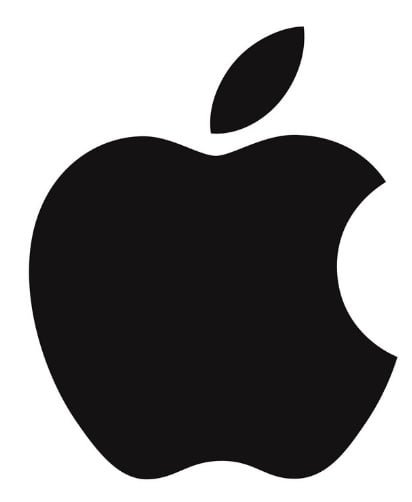 The iOS on these small, thin and stylish laptops are fully optimized and easy to function. Apple's Small-sized sleek laptops have RAM from 4 GB to 16 GB and many programs can be run in one second.
Some of the leading models of Apple are :
Apple MacBook Air MQD32HN/A Laptop (Core I5 / 8GB RAM / 128GB HDD / MacOS Sierra)
Apple MacBook Pro 13 inch ME866HN/A Laptop (4th Gen Core I5/ 8GB RAM/ 500GB HDD / Mac OS X Mavericks/ Retina Display)
Apple MacBook Pro 13.3inch MPXQ2HN/A Laptop (Core I5/ 8Gb RAM / 128GB HDD/ Mac OS)
Apple MacBook Pro MPTT2HN/A Laptop (Core i7/ 16GB RAM / 512GB SSD/ Mac OS/ 4GB Graphic Card) and many more.
Apple Laptops are premium-priced laptop.
6. ACER LAPTOPS – No. 6 in Best Laptop Brands Globally
Acer has a high value for its laptops and offers a 1080p screen resolution with aluminum designs. Acer is rated as one of the top brands of laptops in the world. Laptops from Acer have good esthetics. SWIFT,  Aspire, Switch, Aspire, Spin, Nitro, S and Acer One are the major laptop products.
Swift laptop has the Swift7, Swift5, Swift3 and Swift3 special editions, which are an incredibly thin device. Strong technology and forward-looking design features of Spin Models. Spin7 and Spin3 are the main models.
The product Switch is a two in one product that fits into any situation with a laptop and tablet balance. For daily operations, Aspire models provides high efficient computing. Nitro is an outstanding gaming laptop of Acer. Acer is considered to be one of the top laptop brands in the world due to its various product and configuration.
7. MICROSOFT CORPORATION – No. 7 in Best Laptop Brands Globally
Microsoft Corporation is an American multinational company that manufactures many licensed products for software and hardware. The largest personal computer manufacturer in the world. Windows 10 products from Microsoft are designed for faster, thinner and more powerful performance. In a single product, it has a lot of features.

Microsoft Surface Laptops has a keyboard covered with Alcantara fabric and PixelSense display. Microsoft Surface Laptops has a fast-charging feature with an added advantage. It is a thin, extremely lightweight and elegant laptop. With approximately 14 hours of battery life, Microsoft products are available for the whole day with Intel Core processor, touch screen and good display quality. Based on its branded nature, Microsoft products are considered as one of the top laptop brands in the world.
Microsoft Surface Pro 6 1796 2019 12.3-inch Laptop (8th Gen Intel Core i5-8250U/8GB RAM /128GB/Windows 10 Home/Integrated Graphics), Platinum – Rs. 69990.00
Microsoft Surface Laptop 2 Intel core i5 8th Gen 13.5 inch Touchscreen Laptop (8GB RAM /128GB/Windows 10 Home/Integrated Graphics/Platinum/1.252kg), 1769 – Rs. 59990.00
Microsoft Surface Go MCZ-00015 2019 10-inch Laptop (Pentium Gold 4415Y/8GB/128GB/Windows 10 Home in S Mode/Integrated Graphics), Platinum – Rs. 45400.00
Microsoft Surface Book 2 Intel Core i7 8th Gen 15 inch Touchscreen 2-in-1 Laptop (16GB/512GB/Windows 10 Pro/Integrated Graphics/Platinum/1.642kg) – Rs. 236500.00
8. RAZER – No. 8 in Best Laptop Brands Globally
Razer has the unique functionality for laptops and so you can explore the full range of laptops to use and play. The laptops feature the best display graphics that have the latest technology in the system. Razer is among top laptop brands globally.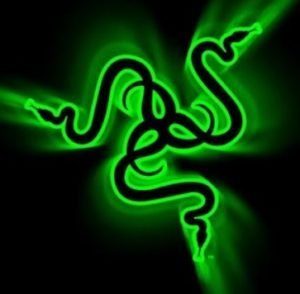 Razer blade stealth, with a price starting at the US $1,049 is the favorite line of Razer. This laptop delivers unbelievable results and is elegantly designed.  The Intel Core i7 processor is supported. Few more Razer laptops models are Blade Stealth–13, "Blade Pro-17.3" and Blade–14, "respectively. Razer is considered one of the world's top laptop brands due to its products and results.
9. MSI (MICRO-STAR INTERNATIONAL CO. LTD.) – No. 9 in Best Laptop Brands Globally
Micro-Star International Co. Ltd is a multinational IT company based in New Taipei City, Taiwan, based in Taiwan. It designs and produces and sells computer hardware and related products and services, including notebooks, desktops, motherboards, graphics cards, all-in-one computers, servers, industrial computers.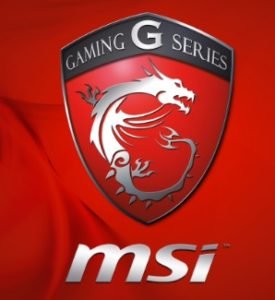 The company is primarily listed on the Taiwan Börse and was founded by five founders–Hsu Xiang (known as Kenny Yu), Huang Jinqing (known as Jeans Huang), Lin Wentong (known as Frank Lin), Yu Xian'neng (known as Kenny Yu) and Lu Qilong (known as Henry Lu) in August 1986. MSI later expansion to Mainland China, establishing its Baoan Plant in Shenzhen in 2000, and establishing research and development facilities at Kunshan in 2001, was launched in New Taipei City, Taiwan. It also represents North America, Central and South American, European, Australian and Europe as a regional warranty provider.
The company has been sponsoring organizing several sports teams and hosts the international MSI Masters Gaming Arena gaming event. The company's slogan has been "TRUE GAMING. ARE PC, WE ARE GAMING."
MSI is regarded as a global market leader in games and eSports. The main focus of MSI products is on gaming innovations. It mainly develops notebook PCs, graphics cards, desktop computers, and motherboards. MSI is considered as one of the top laptop brands in the world.
MSI products are classified into highly ranked gaming series. GT, GS, GE, GP, GL series, GL series, GF series, and GV series form the products under the gaming series. The products PE and PL belong to the prestigious series. Their products are supplied with Windows 10, the latest 8th Intel core i7 processor, mechanical keyboard and dual tactile/numeric keypad functions. MSI is considered to be one of the best laptop brands because of its different products and features.
10.SAMSUNG – No. 10 in Best Laptop Brands Globally
Samsung's laptops are stunning as a mainstream computer brand. Samsung's laptops are amazing, a typical computer brand that has products in most of its electronic devices. Samsung laptops are specially designed to deliver good quality and full high definition displays. With the series name of Notebook 9, Notebook is known as Samsung products.

The laptops are 12-inch to 18-inch in screen-sized. It offers 128 GB, 256 GB and 1 TB of storage depending on the notebooks. Save of 8 GB, 12 GB, and 16 GB. Memory provided. The main features of the Samsung products are gaming, touch screen, full HD, 360 ° rotating monitor and flat 180 ° view mode, expandable memory. Samsung is considered one of the best laptop brands worldwide due to the excellent features of its products.
11. iBall – No. 11 in Best Laptop Brands Globally
iBall began with only one mouse product which now produces nearly 26 products. It is one of the fastest-growing brands in its products. iBall famous laptop is Compbook, which is available at an economical rate.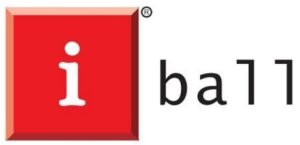 Intel and Windows 10 are powered. It addresses the users ' every need. It is easily portable and lightweight. Other devices are i360 FHD, OHD Excellence, Marvel 6 v2.0, Aer2 and Premio v2.0 respectively. With various features, iBall is one of the top laptop brands in the world.
12. CHROMEBOOK – No. 12 in Best Laptop Brands Globally
A Chromebook is a computer or tablet with Linux OS and Chrome OS. Using state-of-the-art technologies, these devices perform many tasks using the Google Chrome browser to provide applications and data in the cloud.

Chromebook has an all-day battery life that is impressive to users. Chromebook can be ordered at different sizes, brands, and prices, just like other branded laptops.
Chromebook brands are few: Google Pixelbook, Acer Chromebook R11, HP Chromebook 14 and HP Chromebook 13, Samsung Chromebook Pro, Dell Chromebook 11, Acer Chromebook 15. Due to the large range of products and features available, Chromebook is considered as one of the top laptop brands in the world, matching current technology and specifications.
13. TOSHIBA – No. 13 in Best Laptop Brands Globally
Toshiba is also considered a worldwide leader in laptop technology. Toshiba designs and develops laptops for commercial use. Toshiba has produced more than 100 million Laptops. The company has complete control over the laptop design, functions and health.
It's popular for its ultra-portable laptops, two in one laptop high performance. Toshiba laptops have been classified as Tecra X40, Portege X30, Portege Z30 and Portege X20W and Portege Z20 t, Porter A30/R30. As the laptop is marked globally, Toshiba is considered one of the world's top laptop brands due to its enormous features and product lines.
Conclusion:
Laptops are more popular nowadays over desktop computers. Laptops are used for home as well as business purposes. Many new laptop brands have been introduced in today's world. The sleeker style and lightweight laptops are available for all brands. As many brands are available throughout the world, choosing the brands and models that best suit their needs is an easy thing for users. This article focuses on world top laptop brands. One can choose from the list and can purchase