SWOT Analysis of Xiaomi analyzes Strengths, weaknesses Opportunities and Threats. China is one of the world's largest manufacturer of Mobile Phones. This is because of cheap labor, and because of the infrastructure developed over time. Xiaomi is a company producing smartphones from Beijing, China. Its mobile series Mi and Redmi are renowned and well suited to the market.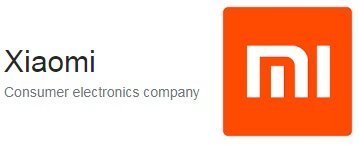 Let's discuss SWOT Analysis of Xiaomi
Strengths in SWOT Analysis of Xiaomi – Xiaomi SWOT Analysis
Xiaomi is one of the world's largest smartphone manufacturers. It is said to be the market leader in Smart Phone Market. The smartphones originating from China are produced in vast quantities and are widely recognized worldwide.
Highest selling smartphone – REDMI and Mi are India and China's highest-selling smartphone and almost 50% of the Asian market. Xiaomi is rising strongly in the market for smartphones and has already beaten many giants.
Huge opportunity available in China and Asia – Another positive for Xiaomi is that the entire Asian market is their playground. Considering that China is situated within Asia and that Chinese mobile brands are heavily penetrated in Asian markets, Xiaomi still has a lot to explore.
Penetrative Pricing – Xiaomi has the greatest penetrative price advantage, as it uses direct marketing techniques in general and eliminates margins for dealers and distributors.
High-quality products – No-one can doubt the quality of Xiaomi phones, even at such low prices. Across all e-commerce websites, the smartphones are consistently rated high – yet another evidence that Xiaomi does not compromise across quality even though it consistently lowers the price.
Update Options – Xiaomi is providing Regular Updates for all of its models.
Manufacturing Advantage – China has a significant producing advantage because producing and selling the goods are recognizable to the nation itself. China is one of Asia's biggest buyers, too.
Brand awareness – Xiaomi's brand recognition is growing, and more and more people are getting to learn about the company, contributing to higher global sales.
Growing year after year – The business that began manufacturing in 2011 has expanded by leaps and bounds and is rising year after year on a regular basis.
E-commerce advantage – The platform for Flash sale is a very popular model that has worked well for Xiaomi. The product is made available in this model only in small quantities and sold at a very low price. This model has made consumers crazy and every Xiaomi looked like a hard-earned price. Xiaomi Phones are sold in a few seconds.
Produced smartphone specifications – Xiaomi smartphones are also technologically advanced and at a lower price they offer higher tech specs. Xiaomi phones are best known for their camera, which is said to be very high-resolution and gives outstanding photos.
Camera Quality – Xiaomi has done rigorous research on Camera and now providing good camera quality in its phones.
Research and Development – Xiaomi spends significantly in R&D and is a market follower, but its main R&D investments are in the direction of cost advantage rather than distinction.
Weaknesses in SWOT Analysis of Xiaomi – Xiaomi SWOT Analysis
Offline Distribution-Xiaomi sold mainly through flash sales, but consumers often found it difficult to get their hands on a REDMI or MI model phone. This is because they are not up to date in their offline distribution and Xiaomi phones sell mainly via e-commerce.  Xiaomi offline distribution channels are selling its products at a price more than the online price offers.
Marketing and promotional budget – The brand's publicity and marketing expenditure are very small. The company only launches Above the line promotions when a new product comes up. The ads, however, are at best inconsistent, and rarely reliable.
Brand Identity and Value – If advertisements and marketing campaigns are weak, the brand name isn't as strong as Samsung or Apple or any other rivals like that. Xiaomi's product range is also small which further impacts the reputation of the company. There are small service centers too, and all these factors lead to poor brand value and credibility.
Low Skimming Price – Although other manufacturers of smartphones live on the skimming edge, Xiaomi releases its own phones at low flash sales rates. As a result, the skimming price can not be taken advantage of, or the advantage is not as lucrative as it would be for Samsung or Apple or other such high-end brands.
Opportunities in SWOT Analysis of Xiaomi – Xiaomi SWOT Analysis
Expansion – Xiaomi should prioritize covering the developing countries and the emerging markets. As it mainly follows the online selling model, which is becoming common in many countries, it will extend to countries where the purchasing mode of e-commerce is well known or in the establishment process.
Distribution – Besides online distribution, if Xiaomi really wants to be reliable as some of its biggest rivals, it also needs to concentrate on offline distribution. Distribution offline would also entail higher costs, and therefore price increases. But this will help the company create a long-term identity and equity.
Brand Building – Brand building strategies like Sales promotions, Trade promotions, ATL ads, and BTL ads should be introduced as frequently as possible to generate a stronger brand identity. Xiaomi is well behind Oppo and Vivo when it comes to BTL promotions.
Product Portfolio – Xiaomi's product portfolio is limited and has 2 major series that actually contribute to the brand 's full revenue. Expanding the product portfolio would help the company create credibility and gain higher revenues.
Product Innovations & Differentiation-Being a market follower is tough and Xiaomi needs to take a step forward by introducing highly differentiated phones with innovative touches. Therefore, to get more and more consumers to purchase their goods, it needs to advertise those advantages.
Smartphone penetration – Worldwide, the smartphone is being embraced as a device, and people are using more and more smartphones combined with the Internet. This Smartphone market dominance is to Xiaomi 's advantage. The more they make the phones, the more they can win market share.
The dying desire for luxury smartphones – Due to the high price of Apple iPhone. People want cheaper alternatives so that every alternative year they can upgrade their phone. As a result, most potential customers with the ability to buy high-end smartphones often buy Chinese smartphones at their cheaper prices. That's why most of the rising smartphone brands come from China – one of them is Xiaomi. This change in customer preference is Xiaomi 's benefit.
Threats in SWOT Analysis of Xiaomi – Xiaomi SWOT Analysis
Competition – Oppo, Realme, and Vivo are three main rivals of Xiaomi since they are from China themselves and have the same manufacturing advantages as Xiaomi. Oppo, Realme, and Vivo both have a heavy offline presence and have an immense distribution network. And they pose a major challenge to Xiaomi.
Service-A troubling figure is the shortage of service centers equal to the number of brand sales. Xiaomi has to increase its distribution and service centers especially if its customers want to be kept.
Brand Differentiation is lacking – the Smartphone market has become such that it is becoming very difficult to distinguish brands. Every brand comes up with almost identical items, thereby making it difficult for the consumer to select one brand over another. As more and more brands come from China this will become especially difficult.
If you like this article you will love to read Marketing Mix of Xiaomi
If you Like this Article Please Hit the Like Button and Follow Us on our Facebook Page: PROJECTS4MBA