SWOT Analysis of TNT – TNT SWOT Analysis focuses on Strength, Weakness, Opportunity, and Threats. TNT is a company based in Hoofddorp, Netherlands which was founded in 2011. TNT services are express delivery services and freight services. TNT operates fully in about 61 countries and supplies parcels, documents, and freight materials to the company. This offers programs to a wide range of nations. The organization has reported revenue of approximately €6,91 billion during the year.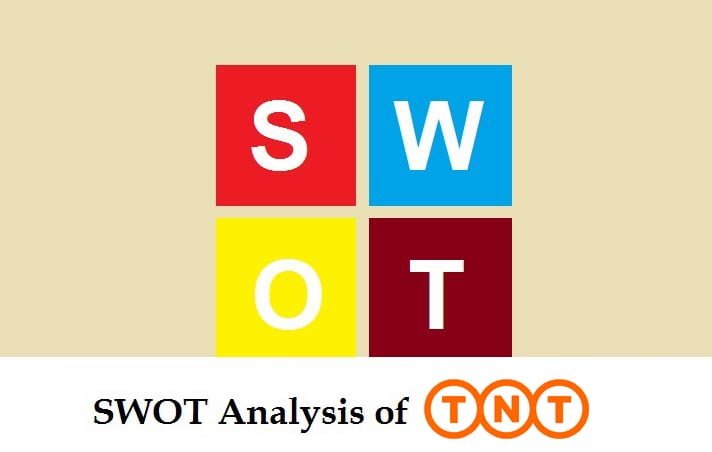 The organization is committed to linking people and industries around the world on a regular basis. Through special care and consideration, TNT delivers parcels and consignments. In various regions such as America, Asia-Pacific, the Near East, and Africa, the organization offers services in road and air transport. In the courier business, TNT is known for its creative strength.
Let's look at SWOT Analysis of TNT
Strength in the SWOT Analysis of TNT – TNT SWOT Analysis
TNT Network – Through its fast and extensive road network across Europe, TNT provides a wide array of delivery services. TNT offers its services to satisfy and extend the scope of consumers' commitments. Of nearly 55,000 road tours a week, the organization links Europe. TNT also operates a door-to-door regional network in 200 countries.
TNT for networked users – At TNT the major areas are individuals and enterprises that are central to every service. The organization goes a long way to bind individuals and companies worldwide. TNT offers professional services and consumers are well notified during the transport of the parcel.
Service quality – TNT guarantees that customer connections are maintained and that the reliability of the products is equally important. The organization is known for its partnership with its clients, which offers tremendous strength for brand awareness.
Prizes and accreditation – many other companies appreciate TNT 's outstanding reliability of operation. TNT has won many awards and accredited awards, most of them on a national basis, thanks to their excellence.
Excellent services – TNT delivers the parcel anywhere and anytime quickly. It also allows the consumer worldwide to monitor the products.
Technology-oriented – TNT has created a shipping tool, myTNT2, to fit your routine to help make the courier service easy. This device is user-friendly and entirely available. It is designed to facilitate shipment for any business quickly and easily.
Tracking and monitoring – TNT have a dedicated customer support department that can take care of all package tracking requests.
Strong workforce – TNT employs approximately 75,000 people in around 200 countries.
Recognized as a driver of creativity in the express market.
Includes more than 2,300 depots & some fifty flights and more than twenty-six thousand vehicles.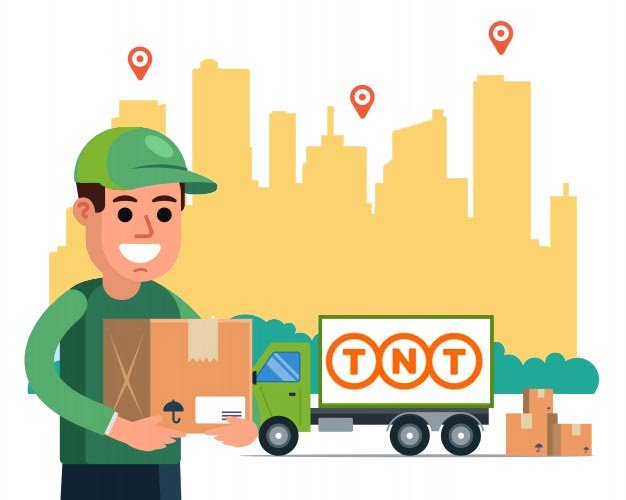 Weakness in the SWOT Analysis of TNT – TNT SWOT Analysis
Small improvements of operation – TNT delivers the same operation over the years and the style of service offered appears to be less changed. This may be a major limitation because new developments in the courier business are to be introduced by the organization.
Low market growth – Courier is an important and competitive industry. Low market growth. With TNT the rise in market share is smaller. That may be a major limitation when it reaches the business.
Effects of the NotPetya cyber-attack – The NotPetya cyber-attack seriously affected the business, because few of its activities were carried out in Ukraine which led to the cyber-attack. During this period TNT had to operate by creating large backups using a manual process for some time. Few of its records are lost, which in its history is a big black sign.
Opportunities in the SWOT Analysis of TNT – TNT SWOT Analysis
Huge products and services – TNT provides a wide variety of products and services that provide the client with a tremendous market chance.
New regions – TNT is expected to extend its scope to new areas. This gives the company an immense advantage and strengthens its market image.
Malaysia Expansion – The organization will extend its market in Malaysia, where the Malaysian economy has a bright future. This offers an immense incentive to expand its activities.
Growing business – Courier is a rising industry and the company is evolving a lot.
Threats in the SWOT Analysis of TNT – TNT SWOT Analysis
Improved rivals – Most regional postal businesses deliver low-cost options. That really poses a big challenge to the corporation, because it seems in several respects to lose its profits.
Economic downturn – The company's results will slip marginally if there is a contraction in the economy.
Customers in demand – The complex demands of the consumer may present an immense challenge. Since the Organization has a predefined series of transactions, each condition specific to the Client must be handled to satisfy them differently.
If you like This Article Please Like our Facebook Page PROJECTS4MBA
Cite This Work
Referencing Style to cite this article:
[citationic]