SWOT Analysis of Pizza Hut Focuses on the Strength, Weakness, Opportunities and Threats. Strength and Weakness are the internal factors and Opportunities and Threats are external factors.
SWOT Analysis can be used to formulate strategies accordingly. Pizza Hut is an Italian Fast Food chain operating in India. The SWOT study of Pizza Hut is discussed in this article. The market climate for food and beverages in India is perfect as many food retail chains have come to India. Consumers in India have higher disposable incomes and have acquired the taste of luxury and choice at the same time. Fast food franchises like Pizza Hut is gaining recognition and expanding at a rapid pace.

Strengths in the SWOT analysis of Pizza Hut – Pizza Hut SWOT Analysis
Pizza hut has a premium position in the mind of the customer because it was the first entrant to launch the Indian pizza franchise.
Pizza hut's promotions and brand equity are better than competitors.
The range of pizza and pasta is outstanding and Pizza hut delivers on its promise to have an excellent Italian meal.
The food is of good quality and so is the atmosphere in every restaurant at Pizza Hut. Pizza hut also gets decent margins due to its higher costs, thereby giving Pizza hut an excellent sustainability advantage.
The brand has an excellent presence online and offline with Pizza hut delivery giving home delivery and Pizza hut also having an online ordering system for its pizza.
Pizza Hut specialises in making pizzas.
Pizza Hut has no competitors for pizza and they face very little market competition.
Pizza Hut has a wide variety of Pizza.
They also have their own outlets and stores in every country.
It is a location perfect for family dining
Pizza is reasonably priced.
Pizza Hut is giving good offers.
Compared to most fast food businesses, Pizza Hut provides its own full-service restaurant and delivery facilities.
Compared to other fast food restaurants, Pizza Hut has a large share of the market and has a strong network.
There is also a powerful commercial for Pizza Hut, and several media help to attract customers.
It will come up with more pizza flavours every few months or seasons and that will draw more clients to try the newest one.
Robust networking of franchisees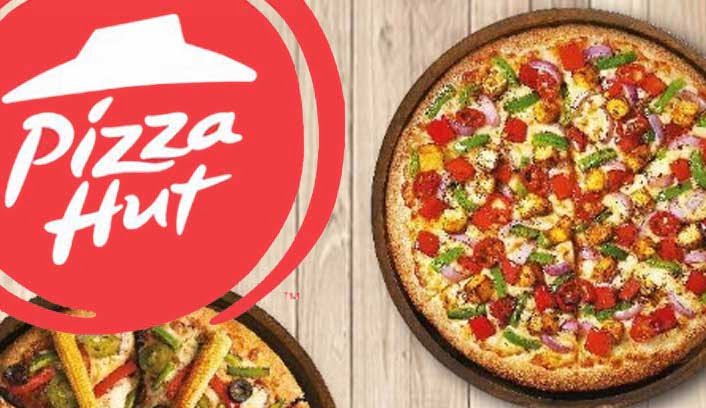 Weakness in the SWOT analysis of Pizza Hut – Pizza Hut SWOT Analysis
Pizza Hut is not available in Remote Area company should concentrate on Pizza Delivery in such locations to generate more revenue.
Another downside of the Pizza hut is that after years and new studies of consumers have shown that consumers are not happy with the same old pizza flavour and there is more demand in a broader variety of pizzas, the flavour of their pizzas is there. So it is important to continue inventing the pizza hut.
Customer support does not satisfy client needs
Food is not fresh enough
It is appropriate to wait very long to be served, even wait to be seated or requested by the client.
Often the food does not meet the standards of the visitor,
Lack of novelty
Among the franchisees, internal factors
The menu is confusing since not only pizzas, but other items are available.
There are Charge for pizza hut delivery, but other competitors do not have
Pizza Hut is struggling with higher overhead rates, while other rivals do not have to contend with them.
Opportunities in the SWOT analysis of Pizza Hut – Pizza Hut SWOT Analysis
Further extension of the product selection is the greatest option for the pizza hut.
Opening of New Malls can be a great opportunity for Pizza Hut.
New Variants according to local taste can be a great opportunity to attract customers.
Free Delivery Option can create a good opportunity for the company to reach masses and remote locations.
Increasing Competition can also increase the demand of the Pizza.
More Promotions on Social Media can help the company to grow.
Various tastes and various crust sizes should be produced by Pizza Hut
Production of new Food will lift their market share
Pizza hut will concentrate on eastern taste because western taste is more focused on
Threats in the SWOT analysis of Pizza Hut – Pizza Hut SWOT Analysis
In comparison to pizza or Italian cuisine, Dominos is a single significant challenge to the pizza hut. Dominos does not have a high-quality pizza as compared to Pizza Hut, but Dominos is present in most locations where there is no pizza hut.
The vast choices of cuisines that a consumer has accessible today through different food franchisees are another threat.
McDonald KFC and others are indirect rivals who frequently carry clients from the Pizza hut.
A decrease in pizza intake may also be caused by growing health interest and individuals becoming more health conscious.
Pizza hut market share can be influenced by independent restaurants are offering pizza at lower prices.
To live and prosper in a competitive food franchisee setting like India, Pizza Hut needs to be on its toes.
Ever Changing Taste of Customers can also be a threat to Pizza Hut.
Government Norms and Policies can directly affect the Pizza Hut.
If you like This Article Please Like our Facebook Page PROJECTS4MBA
Cite This Work
Referencing Style to cite this article:
[citationic]