SWOT Analysis of PepsiCo focuses on strengths, weaknesses, opportunities, and threats. SWOT Analysis of PepsiCo is helpful for internal and external analysis of business performance. Pepsico is a leading softdrink manufacturing company.
SWOT analysis is a strategic method that can be used by PepsiCo management to do a strategic analysis of the company. It is an effective approach to figure out the present Strengths, Weakness, Opportunities, and Threats.
PepsiCo retains its leading place in the industry by objectively evaluating and reviewing the SWOT analysis. SWOT analysis an immensely collaborative mechanism that needs good collaboration across different departments within the organization such as – marketing, finance, supply chain, and strategic planning.

Pepsi is the world's most famous and beloved FMCG brand. Coca Cola is the biggest competitor of Pepsi. Pepsi is headquartered in New York, but it has traveled the globe and is most popular for its Pepsi carbonated soda. Pepsi, however, has an enormous portfolio of products and generally targets young people. Ramon Laguarta is the current CEO of Pepsi.

PepsiCo is a company headquartered in Harrison, New York. Pepsi is an American multinational snack, food, and beverage company. Pepsi is involved in the production, marketing, promotion, and sale of beverages, snacks, and other products. PepsiCo was founded by the merger of Frito-lays and Pepsi-Cola Corporation in the year 1965. PepsiCo has a large variety of food and beverages other than Pepsi. Some of the popular brands of Pepsi are Tropicana and Quaker Oats.
Strengths in the SWOT Analysis of PepsiCo – PepsiCo SWOT Analysis
Brand equity: Pepsi is a food and beverage brand. Pepsi is one of the most prominent and famous brands in the world. It is also known as the youth brand. It has a great reputation and brand recognition. It has a $19.4 billion brand valuation and is ranked 29th on the list of most valuable Forbes brands.
Strong Leadership: PepsiCo has been doing really well under Ramon Laguarta's leadership. PepsiCo is able to maintain its position in the entire food and beverage market.
Customer Loyalty: There is an exceptionally dedicated consumer base for PepsiCo. All the soft drinks of PepsiCo have an iconic taste. Customers of PepsiCo products are brand loyal because of their taste. PepsiCo has emerged as a very powerful brand when it comes to juices soft drinks and bottled water. Pepsi has a wide array of products such as Lay's, Doritos, Cheetos, Uncle Chips, Funyuns, Tostitos, and Walker. Frito-Lay has been one of the world's top-selling brands.
Performance of the product portfolio: In recent years there is a decrease in soft drink sales. People are becoming more health-conscious. People prefer juices and sweet flavored drinks instead of soft drinks. PepsiCo's Tropicana is the most preferred brand among the top 5 Juices sold in the country. PepsiCo is able to retain its performance due to its diversified product portfolio.
Strong distribution: Pepsi has an international presence. In 200+ countries Pepsi has an excellent distribution network. Pepsi is giving an attractive margin to its Retailers, Dealers, Distributors, and C&F Agents. Their replacement policy and credit policy is also good.
Tie-Ups: PepsiCo is the official sponsor of many sports activities around the world. For sporting competitions and music festivals, they have tie-ups that hold them in the limelight and thereby improve the brand recall. PepsiCo has sponsorships with big sporting clubs, thereby standing for youth and energy for what the company is popular for.
Supply Chain: PepsiCo has one of the world's best supply chain networks, making products available worldwide. In addition to this, they also have a very efficient associated reverse logistics.
Clear target audience: PepsiCo has always had a clear target audience, the young crowd. It often reaches young people with its advertising, and young people are commonly seen to be smarter than old people.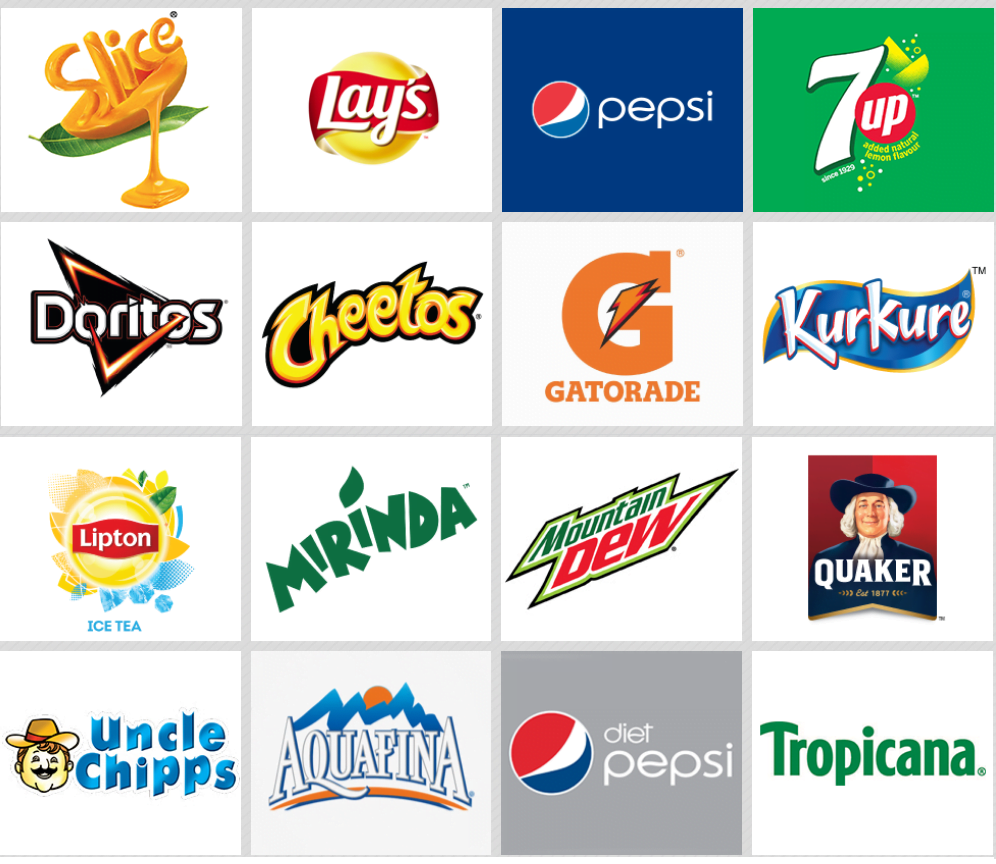 Weaknesses in the SWOT Analysis of PepsiCo – PepsiCo SWOT Analysis
Intense Competition: Coca Cola is giving tough competition to PepsiCo. Coca Cola has a wide product line. These products are eating up the profitability of Coca Cola.
Items considered being unsafe: Most PepsiCo soft drinks are perceived to be unhealthy.
Product Dependence: PepsiCo products are related to the food, snacks, and beverage industry. PepsiCo depends on these three segments for its income. To become a global player, they need to diversify their company to other product categories.
Failed products: Many failed products such as 'Crystal Pepsi' harm the PepsiCo brand image and thus give rivals room to grow.
Brand Ambassadors: In turn, wrong remarks or poor performance by famous personalities/celebrities could damage PepsiCo's brand image as they are the organization's face. A huge risk is over-reliance on celebrities for endorsements. Mahendra Singh Dhoni, Salman Khan, and many other brand ambassadors are promoting Pepsi.
Opportunities in the SWOT Analysis of PepsiCo – PepsiCo SWOT Analysis
Flavors: Paperboat is a brand that has risen strongly in recent years. Paperboat is remembered for its diverse tastes, such as watermelon, fresh strawberry, etc. Pepsi Can come up with flavors like Paperboat to attract a larger market. Pepsi can also acquire the Paperboat brand.
Healthy options: It should work more on improving and making the customer aware of the health implications of its products. A good step in that path is Diet Pepsi. Pepsi has the opportunity to launch new flavors in fruit juice segments. Wheat Grass Juice and Amla Juice can also be started by the PepsiCo Company to attract customers.
Diversification: Diversification of business into various market segments is an enormous opportunity. To do the same, they have the talent, capital, and financial support. The acquisition may also be useful to achieve this.
Research and Development: PepsiCo has just come up with a soft drink with nutritious alternatives. Using a sugar substitute called Stevia to make 7Up. This can increase the profits of PepsiCo. PepsiCo must concentrate on Research and Development. Focus more on the category of diet drinks. A version of their cola sweetened with stevia and sugar, named Pepsi Next, was also released.
CSR: PepsiCo is working for the welfare of society and people in the country through their CSR Activities. These activities can help the company to improve its brand image.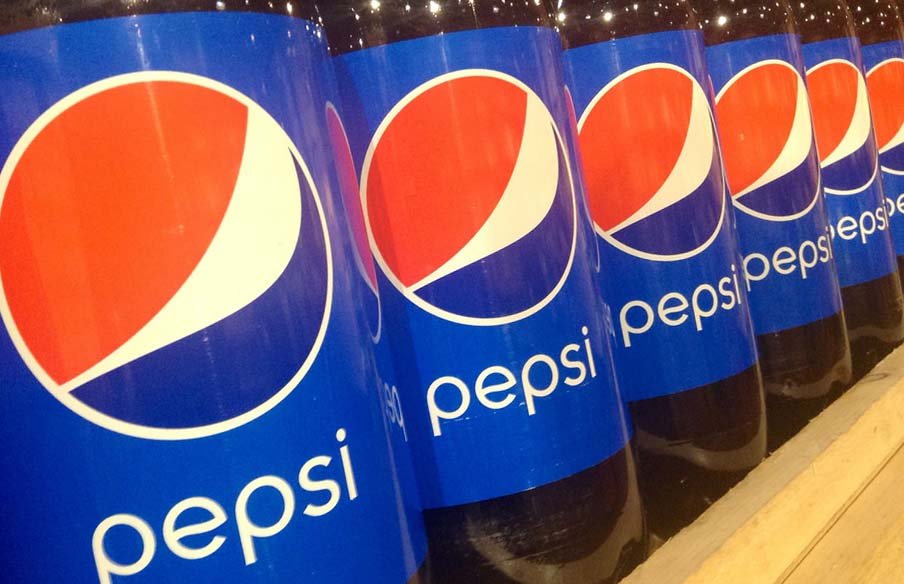 Threats in the SWOT Analysis of PepsiCo – PepsiCo SWOT Analysis
Competitors: Local and International competitors can be a major threat to the company.
Health Factor: The unhealthy factor associated with its products can harm and lose health-conscious customers. Health factors are the major causes in declining sales of Soft Drinks.
Economic slowdown: PepsiCo could see a drop in its sales due to a cash crunch in the economy due to the recent reforms in the country. Other variables, such as recession and inflation, may also affect the company's sales.
Regulation Standards: Various standards from different nations can often be a threat to handle and comply with.
Currency Fluctuations: PepsiCo is a multinational company and operating its business in many countries. Any fluctuation in currency can directly affect the pricing and business of the company. This currency fluctuation can be a major threat in the SWOT Analysis of PepsiCo.
Allegations: Company can face litigations in various markets. Laws related to product standards can cause litigation in the country of operations. This can be a major threat to the company. Thus the company has to keep track of the laws in the country of operations and maintain product quality.
The government of India is encouraging local brands and the Make in India initiative. Many Foreign countries are also promoting their own infrastructure and local manufacturers. This can be a major threat to PepsiCo because of local competition.
If you like This Article Please Like our Facebook Page PROJECTS4MBA
Cite This Work
Referencing Style to cite this article:
[citationic]