SWOT Analysis of Mercedes Benz focuses on Strength, Weaknesses, Opportunities, and Threats. Strengths and Weaknesses are internal factors and Opportunities and Threats are external factors.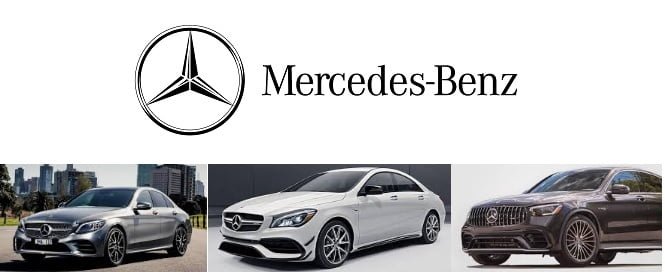 SWOT Analysis provides a well-tested management methodology that enables Mercedes Benz in comparison with competitors and industry to assess its business performance.
Mercedes Benz is a Luxury Car Manufacturer. Mercedes Benz was established in the year 1926. Head Quarters of Mercedes Benz is in Germany. Mercedes Benz has a production output of 2.3 million vehicles worldwide. Mercedes Benz has sedan, hatchback, multipurpose vehicles, sports utility vehicles, and sports cars.
Strengths in the SWOT Analysis of Mercedes Benz – Mercedes Benz SWOT Analysis
Good Brand Image: Mercedes Benz, like Audi and BMW, is a well-known brand and the most selling premium car manufacturers on the planet.
Sponsorships: Mercedes Benz concentrates is a sponsor of New York Fashion Week, golf and tennis.
Manufacturing facilities globally: Mercedes Benz has both bus and car manufacturing in 6 continents and 26 nations, this allows Mercedes Benz to keep their operating cost low and thus increase their profit.
Innovation: Daimler is the parent company of Mercedes Benz and always been recognized for its technical advance. In the year 1886 Mercedes Benz invented the internal combustion engine and launched 'pre-safe' technology in 2013. Mercedes Benz was concentrating on the safety features of its vehicle.
Financial stability: Daimler, a parent company of various other world-famous brands, has a solid financial role that helps group businesses minimize their business costs by using common sources.
Powerful hold in developing countries: Mercedes Benz in emerging nations like India is pulled by luxury car players like AUDI, BMW etc. Mercedes Benz's main objective in emerging markets is to become the market leader in the Luxury Segment.
Portfolio of products: Mercedes Benz has a broad portfolio of products from sedans to SUVs which help them compete with other players on the market.
Weakness in the SWOT Analysis of Mercedes Benz – Mercedes Benz SWOT Analysis
Maintenance and Service Cost: servicing costs is one of the significant which influence the sales of any car or vehicle. Compared to other players in the same market, Mercedes Benz's maintenance costs are high.
Distribution Network – While Mercedes Benz could expand strongly, it is found to have a slow development, since it keeps the distribution of its vehicle very exclusive, affecting its supply and therefore its brand equity.
Conflicting Objectives: Daimler is a large group it is possible that Daimler may fall victim to the conflicting objective. This can directly affect Mercedes Benz.
Opportunities in the SWOT Analysis of Mercedes Benz – Mercedes Benz SWOT Analysis
Increased demand for premium vehicles: companies such as VOLVO, Audi, BMW, etc. are making high bets and targeting developing nations due to increased demand for the luxury public transport system.
Strategic Alliances: this can prove to be a good tactic for automotive companies. Through utilizing advanced capabilities and collaborating with other firms, they may distinguish their offerings.
Development shifts to Asian markets: While the US & European market is the driving force behind this industry, the shifts to emerging markets like India, China, and other Asian nations due to rising disposable incomes, shifting lifestyles, and stable economic conditions.
Growing Automotive Industry: Automotive reflects independence and economic development. Automobiles make it possible for people to live, work, and play in ways that were unthinkable a century ago. Automobiles have access to doctors, markets, and employment. Almost every trip ends with either an economic transaction or some other benefit to the quality of life.
Technological advancement: developing futuristic technology fuel-efficient, & hybrid cars can help Mercedes Benz emerge as a global market leader.
Threats in the SWOT Analysis of Mercedes Benz – Mercedes Benz SWOT Analysis
Intense competition from other players in the segment: involvement of players such as Audi, BMW, Volvo, etc. who do not leave any stone unturned to emerge as a global player and pioneer in most markets.
Fuel Volatility Prices: at least for the passenger segment, fluctuations in fuel prices remain the deciding factor for its growth. Government legislation concerning the use of alternative fuels such as CNG. Shell gas also influences inventories.
Economic Instability: macro-economic instability, recession, unemployment, etc. are economic factors that will plague the automotive industry for a long time to come.
High fixed costs and investment in R&D: due to the fact that mature markets are still overcrowded, the industry is moving to emerging markets through manufacturing facilities, R&D centres, but the benefits of these decisions are yet to be capitalized.
Government Regulations: Government policies such as reducing global warming by discouraging the usage of personal transport, fluctuations in fuel prices, reducing the validity of road permits, limiting the entry of non-state vehicles are some of the policies/regulations that have already been enforced in the respective regions of the world and are impacting the sector at large.
Raw Material: Increasing prices of Steel and other raw material may directly influence the manufacturing cost and sales of Mercedes Benz.
Price War: Price War is also another threat to the company.
If you like this article please like our Facebook Page PROJECTS4MBA
Cite This Work
Referencing Style to cite this article:
[citationic]