This McDonald's SWOT Analysis – SWOT Analysis of McDonalds focuses on Internal and External Factors. Internal factors are strengths and weakness and external factors are opportunities and threats. This SWOT Analysis of McDonald's analyzes the strength, weaknesses, opportunities, and threats of McDonald's.
McDonalds is a leading player in fast food business. McDonalds is an American company founded in the year 1940 by Maurice and Richard.
McDonald's was established in Bernardino, California. And within 8 years the store was turned into a fast-food chain. McDonald's was acquired by Ray Korc and in the year 1955, he opened first franchise at Des Plaines, Illinois, and converted McDonald's into a company.
McDonald's is among the top 10 international fast-food chains with 37855 restaurants worldwide, including India, Canada, Australia, France, U.K., Poland, Germany, Japan, Netherlands, Italy, China, Russia, Sweden, Spain, etc.
Let's do the SWOT Analysis of McDonald's SWOT Analysis/SWOT Matrix. This article focuses on how McDonald's takes the strategic advantage of its brand identity.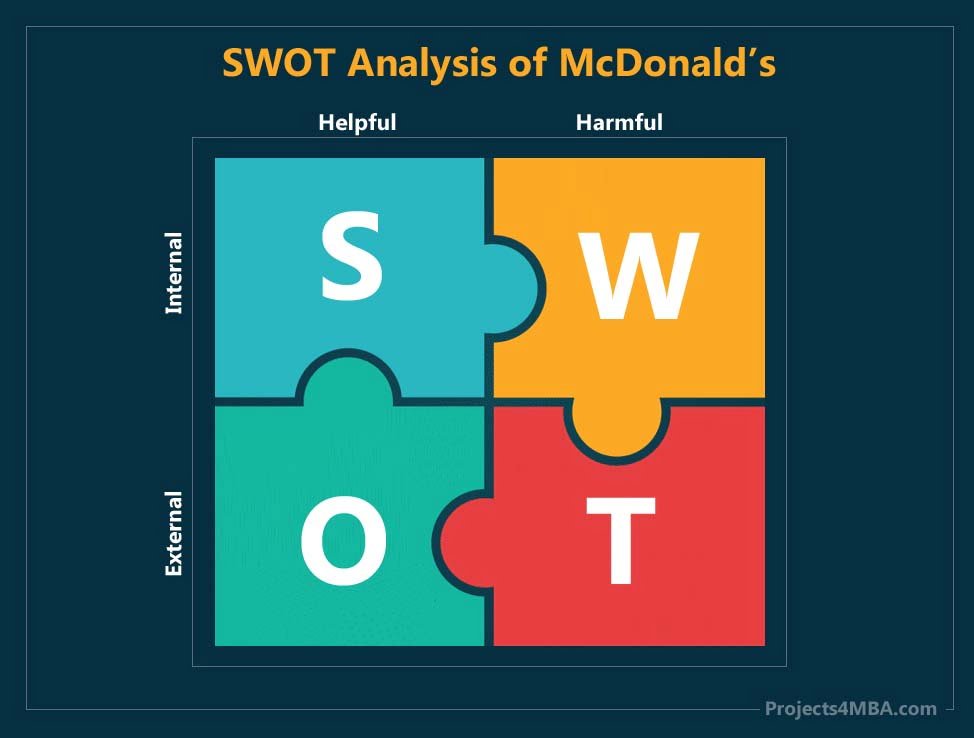 Strength in the McDonalds SWOT Analysis – SWOT Analysis of McDonalds
The following are the most influential facets of McDonald's, which have assured sustainability, growth and ubiquitous brand identity of the company.
Brand Popularity: McDonald's is the most popular brand in the world. Despite an unparalleled market image, the company dominates the restaurant business irrespective of the tough competition.
Good Taste: McDonald's Potato French fries are popular because of its taste. McDonald's French fries are great tasting potatoes, says the consumer report.
McDonald's has developed Real Estate Empire: Aside from selling burgers and fries, McDonald's has developed Real Estate Empire. McDonald's has a fast food retail chain across the globe. McDonald's is expanding its roots across countries. McDonald's has around 37855 fast-food chains across 120 countries. McDonald's franchise is operating somewhat differently. McDonald's not only offered its brand name, products, materials, franchisees' operations but also makes money from rent collected.
Technological Advancement: McDonald's fulfills its vision of "Digital Engagement" through technological advancements. Initiatives such as the introduction of Website and Mobile Applications gives an added income to McDonald's.
Analytics and Information Collection: Company is collecting data and analyze the demands of the customers to generate attractive offers.
Market Recognition: McDonald's holds the prestige of becoming the world's most popular fast-food brand.
Believes in Safety and Health Concerns of Customers: You can debate the flavor and overall consumer service, but McDonald's consistency level has always been a selling point. The Organization enforces full product health and consistency procedures when sourcing products from third-party intermediaries. McDonald's has also started to ban the use of high-value human antibiotics. The World Health Organization (WHO) has described human medicine as the "top priority critically essential antimicrobials" (HPCIA) in its global chicken supply since 2018. A variety of public health and community advocates are also appreciative of this strategy because it is a successful attempt to avoid harmful bugs.
Leading fast-service restaurant: It is a fast-service restaurant chain in the World. McDonald's services are fast and error-free. This quality has set the standards for the company in a fast-food market.
Attractive offers and New Ways of Publicity: McDonald's Combos are famous for their value and taste. McDonald's is using modern ways of promotion. Promotion includes Promotions through Google Ads, Instagram Promotions, Facebook Promotions, Social Media, and Television.
McDonald's Fast Food is loved by a youngster: Youngsters love to visit McDonald's to have their meals.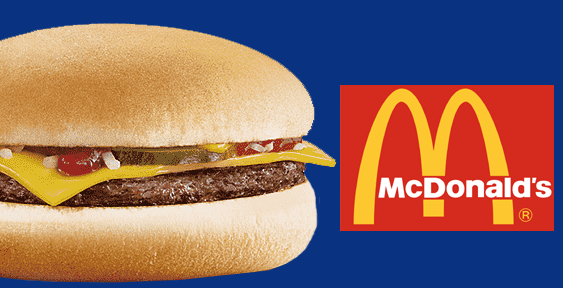 Weakness in the McDonalds SWOT Analysis – SWOT Analysis of McDonalds
Here are some of the weakness of McDonald's fast food retail chain.
Franchise Model of Business: McDonald's is the perfect example of a multinational franchise model. Risks of loss, disappointment with the consumer, mismanagement, and poor sales growth. The organization is heavily dependent on franchises that run individually and thus have no influence on their day-to-day activities, so it directly affects the brand.
Supply Chain: McDonald's fast-food chain also faces challenges due to delays in the supply chain. This also restricts the supply of goods that are essential to operations. As a result, as a franchisee faces these interruptions, operating costs escalate, resulting in reduced sales and decreased productivity.
Problems related to Employees: Owing to recent employee-right protests around the world and expanded pay caps, many companies have encountered critical discontent from workers. McDonald's also faced intense criticism from its employees. The employees went on a series of rallies and strikes demanding that their minimum pay be increased on $15 an hour, costing the company's reputation loss.
Lost Appeal in Breakfast Segment: Same breakfast menu creates a hurdle in the path of McDonald's they must change their menu to generate more revenue.
CEO was shot In November 2019, McDonald's CEO, Steve Easterbrook, was terminated following a romantic relationship with the employee. It has broken corporate policies. The board also reported that Steve had "demonstrated bad judgment."
Opportunities in the McDonalds SWOT Analysis – SWOT Analysis of McDonalds
The following opportunity segment for McDonald's outlines the developing prospects for expansion. This will help the organization boost its financial efficiency, organizational structure , strategic development and other facets.
New Pricing Opportunity: McDonald's unveiled the new "$1, $2, $3" menu and "2 for $5 Mix and Match Deal" for its customers. The menu has resulted in improved sales.
Innovative Menu: McDonald's will make sure to add fresh, creative items to their menu and help people prefer them instead of fresh fast-food chains. Introducing more such products according to local environments and communities will help McDonald's retain their appeal for a longer period of time.
Global Expansion: McDonald's reign over the US, but it is also battled on the world market. Nevertheless, the organization has a strong opportunity to pursue its worldwide growth by relying more on overseas markets than on the various states of -America.
Building Good Brand Identity: McDonald's is maintaining its offensive, nutritious and personalized offers. These innovations have started to demonstrate results, with strong comparative sales contributing to an improvement in earnings. McDonald's is not compromising its quality and rates. McDonald's has created a good brand identity.
App order and Delivery: McDonald's has launched a relationship with Zomato and Swiggy to deliver food. Such mobile order and distribution programs allow McDonald's to fulfill the ever-changing demands of its customers.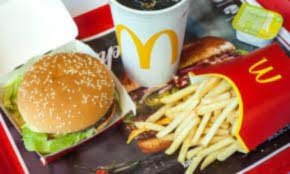 Threats in the McDonalds SWOT Analysis – SWOT Analysis of McDonalds
The challenges or threats factor is related to a trend that prohibits the organization from taking full advantage of the strengths. So, these are the only challenges that McDonald's faces.
Infrastructure Innovation Programs: While the creative developments introduced by McDonald's have an optimistic future, innovation in technology is always risky. McDonald's ROI decreases because of the adoption of New Technology and Innovative Infrastructure.
Tough competition from rivals: McDonald's is getting tough competition from Burger King, Wendy's, and Chick-fil-A.
Cultural Risk: McDonald's has to face numerous cultural challenges in various areas of the world, creating harm to the brand's reputation. It was also a very challenging job for McDonald to operate with the franchise model. McDonald's has also faced problems in Muslim Countries. Controversies for not using Halaal food has deteriorated the image of the brand.
New Era Fast Food Phenomenon: Due to McDonald's conventional menu and taste restaurant chains such as Wendy's and shake shack take full advantage of their mostly tried-and-tested menu and recipes for choice.
Constant care for the climate: Like every other fast food company, McDonald's is under extreme pressure to change its activities and reduce waste, which creates environmental contamination.
Changing Governmental Policies: Government policies related to FDI may affect the business of McDonald's. Growing ecological issues call for McDonald's to take steps in this regard and set a precedent for other food sources, but this is not that easy.
The use of Plastic is also banned in some regions hence McDonald's has started the use of Paper Straw.
Conclusion
McDonald's is one of the leading food companies of all time, creating tremendous innovation and customer engagement. However, due to the continued history of the company, it keeps a close eye on the things that can create problems.
In this McDonald's SWOT analysis, we outlined each of the strengths, limitations, prospects and risks that McDonald's faces on the market.
If you like This Article Please Like our Facebook Page PROJECTS4MBA
Cite This Work
Referencing Style to cite this article:
[citationic]