SWOT Analysis of Maggi focuses on (S) Strengths, (W) Weakness, (O) Opportunities, and (T) Threats. Internal Factors Strengths and Weaknesses and External Factors Opportunities and Threats are discussed in this article.
SWOT Analysis is a proven management tool that helps organizations such as NESTLE to assess the market of Maggi and its success against rivals and industry. Maggi has been one of the leading food and beverage brands for many years.
Maggi is one of the leading brands in the packaged food segment from Nestle 's house. The slogan "2 minutes Noodles" is very famous. People love Maggi 's flavor.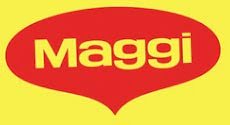 Nestle has created a good brand image of Maggi and extended Maggi Brand some of the products are Maggi Masala, Cuppa Noodles, Maggi
Strengths in the SWOT Analysis of Maggi – Maggi SWOT Analysis
With its presence under the Maggi umbrella mark with large SKU's, Maggi has a lead over their competitors in different categories of products.
First Mover Advantage: Maggi has become a pioneer in changing Noodle's eating habits and accepting them as a simple meal. Since the market now includes various local and national players, but Maggi Retains is still the market leader.
High Brand Pull: Due to distinguished promotions and branding strategies the company is able to create strong customer connections.
Robust & well-established parent company (NESTLE) sales chain aims to make the Maggi available on the market.
Canteens add to its popularity by popularizing Maggi in Restaurants & Road's side Stalls.
Maggi is getting benefit of NESTLE's rich history and financial stability.
Maggi is a leader in the high-brand loyalty category of noodles.
Maggi 's outstanding publicity makes its brand top spirit.
Maggi has many varieties and flavors.
Maggi sells soups, Masala, sauces, etc., in addition to instant noodles.
Noodles are incredibly popular with teenagers, young couples, and young families, easy to prepare and ready to eat.
Maggi 's strong visibility through TVCs, print ads, social networks, and online ads.
Maggi has a wide range of flavors.
Weakness in the SWOT Analysis of Maggi – Maggi SWOT Analysis
NESTLE big revenue part comes from the sales of Maggi hence company. Any problem related to a single brand name can cause a decline in the sales of Maggi Noodles.
Disputes related to health problem after eating Maggi is creating insecurity among customers.
Limited market share growth is due to intense competition
Opportunities in the SWOT Analysis of Maggi – Maggi SWOT Analysis
Brand Extension: Maggi can extend its category by expanding in Other Products like Jams, mayonnaise, pizza sauce, pasta sauce, etc.
The company can also focus on the chains of restaurants by offering certain customized or special offers that will make it less of a consumer's daily lives.
NESTLE can focus on sales through the big retail chains to promote its products.
Maggi may target untapped rural markets.
New flavors, packaging, and current consumers will help the brand expand.
In order to provide quick food snacks, Maggi can tie-up with schools, colleges, hotels, etc.
Threats in the SWOT Analysis of Maggi – Maggi SWOT Analysis
Competition: the local & national players are giving tough competition.
Negative word of mouth: online and social networks are threatened by the spread of the negative effects of Maggi Noodles.
Price wars with other brands of noodles will influence sales of Maggi.
Increased competition could reduce the market share of Maggi
Strict policy and food regulatory regulations may affect the activities of Maggi.
If you like This Article Please Like our Facebook Page <a href="https://www.facebook.com/projects4mba" target="_blank" rel="noopener noreferrer">PROJECTS4MBA</a>
<h4><span id="Cite_This_Work" class="ez-toc-section"></span>Cite This Work</h4>
Referencing Style to cite this article:
[citationic]