This article is on the SWOT Analysis of ICICI Bank – ICICI Bank SWOT Analysis. The strengths and weaknesses in the SWOT Analysis of ICICI Bank are the internal factors while the external factors are opportunities and threats.

SWOT Analysis is a tested management tool that enables a brand such as ICICI Bank to compare its business & results against competitors and industry. As of 2020, ICICI Bank is one of the banking & financial services industry's leading brands.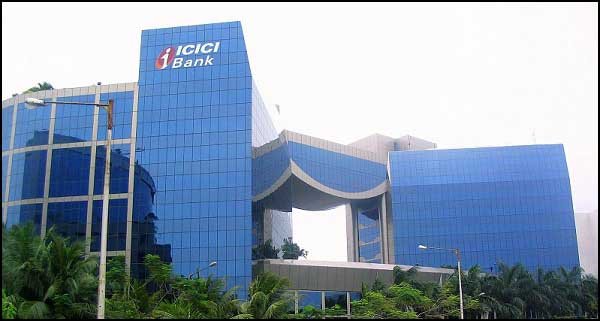 Strengths in the SWOT Analysis of ICICI Bank
India's Second Largest Bank and First Largest Private Sector Bank.
ICICI Bank is the second-biggest bank in terms of overall assets and market share.
ICICI Bank has a Revenue of Rs. 67803 Crores (US 9.5 Billion).
ICICI Bank has 84922 Employees.
ICICI's total assets are Rs. 4062.34 billion and reported a cumulative after-tax income of Rs. 51.51 billion, in 19 countries.
According to financial analysts, one of the major strengths of ICICI bank is its solid and consistent balance sheet and financial statements.
In many banking and financial services, ICICI bank has first-mover advantage. ICICI Bank is India's first bank to launch full mobile banking and jewelry card solutions.
The bank has about 2,567 branches and 8003 ATM's in PAN India.
ICICI Bank is India's first bank to connect life-style benefits to banking services for exclusive transactions and tie-ups with industry-leading brands. ICICI Bank has the longest operating hours and additional facilities available at ATMs attracting customers.
ICICI's marketing and advertisement campaigns are of decent scope compared to other Indian banks.
ICICI Bank Services are good.
ICICI Bank is maintaining good Customer Relations.
Employees of ICICI Bank show more courtesy.
Weaknesses in the SWOT Analysis of ICICI Bank
Customer service for the ICICI segment is not doing well when it comes to complaining resolution.
Customer disputes against ICICI are high.
The ICICI bank has the most strict debt and loan repayment programs, and interest payments programs. They hire a third-party agency to handle the management of recovery.
Consumer attack and harassment issues often arise while recovery and credit payment notices are sent well before the deadlines that bother the customers.
The charges for the banking operation are comparatively growing.
ICICI employees are a bank in the utmost stress due to the management's aggressive policies to win ahead in the race. In future years this can result in lower productivity.
Opportunities in the SWOT Analysis of ICICI Bank
In the next three years, Banking Sector growth is projected to rise at a rate of 17 percent.
In rural areas, the idea of saving in banks and investing in financial products is growing, as more than 62 percent of India's population is still in rural areas.
ICICI Bank plans to open 1500 new branches over the next four years.
Because of its financial resources, ICICI will buy small and non-performing banks.
ICICI bank is expected to have a credit growth of 20 percent in the coming years.
ICICI bank retains the minimum sum of unrealized assets.
Threats in the SWOT Analysis of ICICI Bank
RBI allowed foreign banks to invest in Indian banking up to 74 percent.
Banks in the government sector are pushing to modernize the capacity to reduce customers moving to new age banks.
HDFC is ICICI's biggest rival, and other emerging banks such as AXIS, HSBC place a significant threat.
NBFC and Mobile Payment Wallets are also emerging and become competitors of ICICI Bank.
The micro-financing groups have a large share in rural areas.
Though the acquisition of customers is high on one hand, the unsatisfied customers are rising and making them turn to other banks.
Emerging Technology is also a major threat to the Banks.
Cryptocurrency is also a threat to banks.
If you Like this Article Please Hit the Like Button and Follow Us on our Facebook Page: PROJECTS4MBA