SWOT Analysis of Hyundai focuses on Strength, Weakness, Opportunities and Threats. Strength and Weakness are the internal factors and Opportunities and Threats are external factors.
Hyundai is a South Korean Company. Hyundai is the largest car manufacturer and ranked among world's top five largest automotive companies.
Hyundai means modernity.' The slogan, "New Thinking New Possibilities" perfectly fits this Brand Name of Hyundai.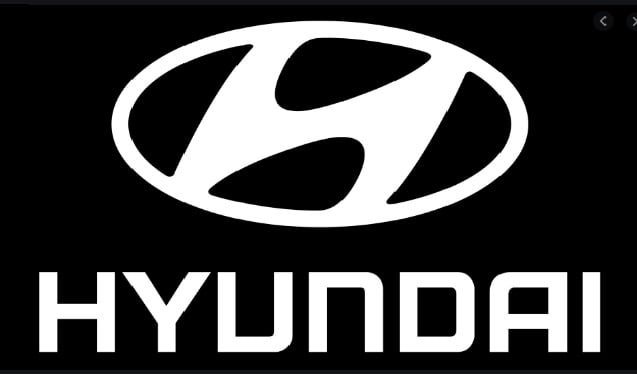 There is a slanted letter "H" in Hyundai automobiles that symbolises two people shaking hands: the representative of a corporation and a happy customer. This reflects both company and customer trust and satisfaction. The oval around the letter 'H' exemplifies the goal of making such deals worldwide.
The company Hyundai was founded in The Year 1967 by Chung Ju-Yung
On 29 December 1967, Hyundai Group started out as a construction firm. Twenty years later its Hyundai Motor Company automotive arm was established. It used to be one of the subsidiaries of Hyundai Group but now the car manufacturer is no longer affiliated with the former conglomerate.
The First Automobile Company to Provide a 10-year Warranty
Hyundai is offering 10/100,000-mile warranty. No automaker has ever before offered such extensive coverage up to this point.
Strengths in the SWOT Analysis of Hyundai – Hyundai SWOT Analysis
Hyundai India has such a brand reputation that it is almost believed to be an Indian brand, with many positive accolades for becoming India's second-most-selling market share brand next to MUL
Hyundai Motor India Limited is Asia's largest automotive exporter, which showed a 10 percent rise compared to the previous FY
Domestic sales are that by 19.1 per cent on average
HMIL is known for its better-performing quality goods and has consistently advanced in many parameters in the race with Maruti Udyog limited
The model length comprises around 8 vehicles, beginning with the new Eon in the small car segment to the SUV segment Santa Fe
Only HMIL is known among automobile players for its CSR activities
Since its operations in India, Hyundai products never fail to win laurels from different automotive ratings in each segment
Hyundai, has the largest showroom and service station network in India, next to Maruti
Distribution and Reach: Hyundai has a large number of dealers in almost every state, backed by a powerful distribution network ensuring that its products are readily accessible to a large number of customers in a timely manner.
Cost structure: Hyundai's low-cost structure helps it to produce at low cost and sell its products at low cost, making it affordable to its consumers.
Automation: has allowed more productive use of the resource and cost savings from different production stages. It also allows its products to be consistent in quality, and provides the flexibility to scale up and down production according to market demand.
Skilled labour force: Hyundai has aggressively invested in its workforce training, which has resulted in it recruiting a large number of motivated and skilled employees.
Has a diverse workforce, with people of many national , racial, cultural and educational backgrounds that help the company bring in different ideas and approaches to do stuff.
Has trained and certified committed team-workers.
Entering new markets: Hyundai's creative teams helped it come up with innovative products and enter new markets. It was popular in the past, it took on most of the initiatives on new markets.
Social Media: On the three most popular social networking sites, Hyundai has a strong social media presence with over millions of followers: Facebook, Twitter , and Instagram. It has a high level of customer engagement on those platforms, with low customer response time.
Website: Hyundai has a well-functioning and entertaining website that receives a massive amount of internet traffic and sales.
Product Portfolio: Hyundai has a large product line where it offers products in a wide range of categories. It has a number of exclusive product offers that rivals have not.
Hyundai has a well-established IT system which ensures the success of both its internal and external operations.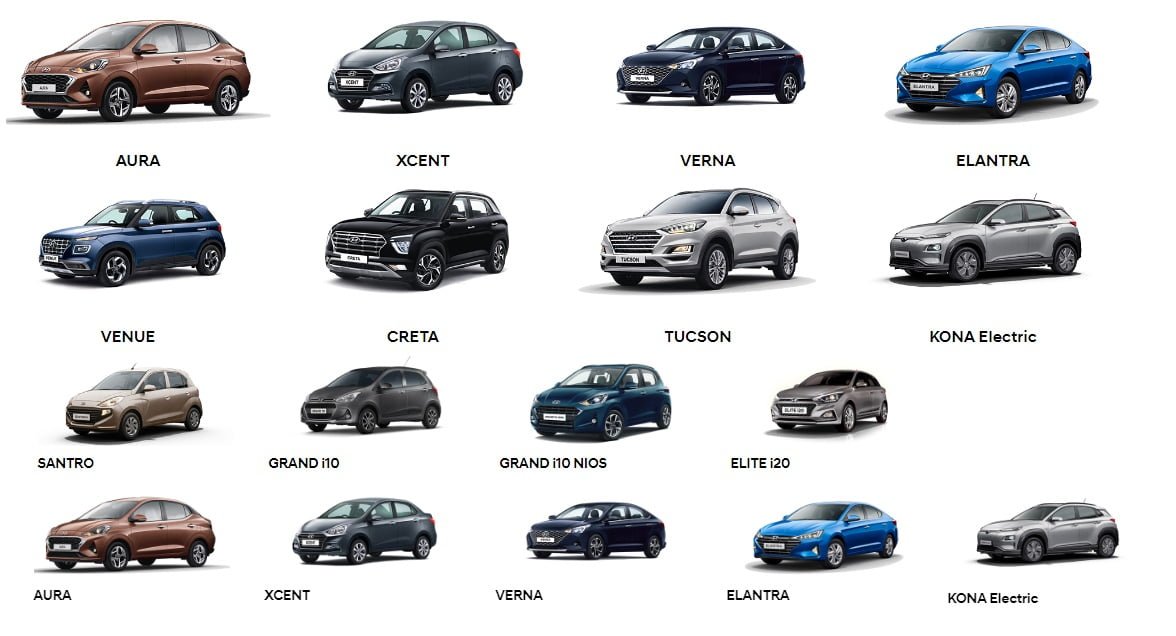 Weaknesses in the SWOT Analysis of Hyundai – Hyundai SWOT Analysis
HMIL has taken a long time to gain market share, as it is not India's first mover
Maruti is stronger on the Indian subcontinent in terms of the most popular and trusted brand;
Hyundai vehicle spare parts are comparatively higher cost, and PAN India does not have spare parts
Tucson and its next Santa Fe model did not make a significant impact in the SUV segment
Margins have been impacted by the rise in product prices such as steel , aluminium and auxiliary parts
Since HMIL focuses on domestic and foreign sales, the risk of currency fluctuations is higher
Since Hyundai primarily focuses on quality, the majority of its products in each segment are in premium category. Hyundai, like other manufacturers, still struggles to make a better impact in the small car segment in terms of cost efficiency
Hyundai has no model match for corporate orders such as Tata Indica V2, Tata Sumo, Tata Indigo, Chevy Tavera, Ford Fiesta etc. These vehicles are favoured for bulk orders in both cab segment and government bookings
Opportunities in the SWOT Analysis of Hyundai – Hyundai SWOT Analysis
SIAM – Indian car manufacturers' company has announced that car sales are steadily growing, both domestic and Indian, contributing a valuable share of India's GDP.
The rate of growth in export markets is 22.30 per cent compared to the previous fiscal year
India 's saving consumption trend represents an added benefit for every market segment in India. This was one of the key reasons for survival in the Indian market in the global recession
HMIL has more space to join the small car segment as its R&D plant in Hyderabad, India has been dedicated. Hyundai is one of the few companies with the world's largest R&D network in Korea, Europe, India , the United States, Japan
Hyundai has a very good opportunity to enter commercial vehicles and recreational vehicles because outside India they are already doing well. HMIL is currently focused solely on the passenger car segment.
Big and Luxury Car Segment is the biggest opportunity for the company.
Company can focus on small car segments to earn more.
Threats in the SWOT Analysis of Hyundai – Hyundai SWOT Analysis
While Hyundai claims to have no other direct competitors than MUL, there are Indian players such as Tata, Mahindra posing a major threat to Hyundai Motors India to broaden its product category
Foreign direct investment pouring into Indian automotive space is not good signs for giants like MUL and Hyundai who already exist.
Nearly all major car players have begun entering India to open up their market and their manufacturing plant in India. "Chennai "is referred to as Asia's Detroit!
Owing to intense competition from Ford's Figo and Volkswagen- Polo, Hyundai suffered a small decline in market share
Many manufacturers have begun to focus on the small car market as an alternative to Nano. This would decelerate Hyundai's planned revenue.
Change in the Government Norms for Manufacturing of Automobiles directly effect the production of Hyundai Cars.
If you like This Article Please Like our Facebook Page PROJECTS4MBA
Cite This Work
Referencing Style to cite this article:
[citationic]