SWOT Analysis of GUCCI focuses on Strength, Weakness, Opportunity, and Threats. Strength and Weakness are internal factors and Opportunities and Threats are external factors.
GUCCI is an Italian brand owned by "Kering" a French group. It was founded in 1921 by GUCCIo GUCCI. It has a very fascinating background in which GUCCIo GUCCI himself was employed in luxury hotels, and looking at the high-value luggage, he decided to create something of his own that was top quality.
Let's Discuss GUCCI SWOT Analysis – SWOT Analysis of GUCCI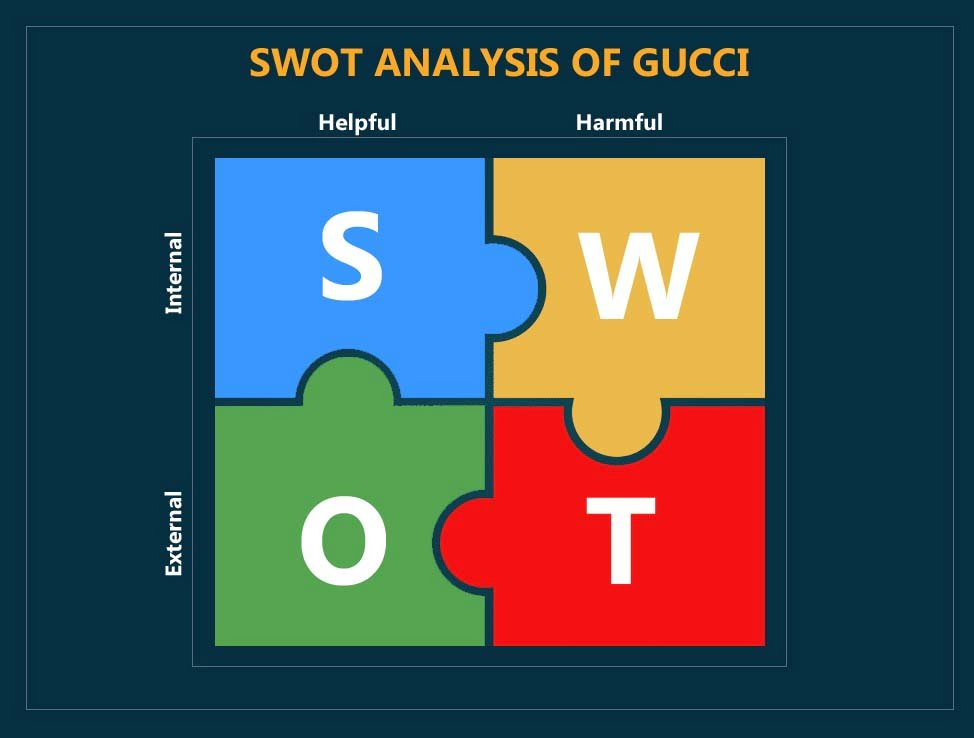 Strengths in the SWOT Analysis of GUCCI – SWOT Analysis of GUCCI
Brand Equity – A fashion brand that sells at high rates needs very strong Brand equity. GUCCI brand was ranked 38th in the entire world by Forbes. The Brand value of GUCCI in 2020 was $17.63 billion.
Highest quality products – GUCCI goods are of the highest quality and the most expensive pieces in the market. GUCCI has a good market reputation and Brand Value. In apparel, there are very few companies that can meet the GUCCI standards.
Strong international market presence – GUCCI has about 500 stores in several countries. Its main presence is in the UK, the US, Japan and other developing countries.
Product range and scope – GUCCI 's product collection includes luxury handbags, men's and women's accessories, clothes and everything but fashion is a big benefit. It is a complete symbol of ultra luxury lifestyle.
Keeps Diversifying – In the fashion industry, it's not easy and one of GUCCI 's advantages is that it doesn't wait for events to launch something different, but keeps adjusting things so that the architecture of the store still looks fresh and trendy.
CSR Initiatives – GUCCI as a company participates in numerous CSR activities. One of them has long been with Unicef and the other is Chime for Progress.
Good tie-ups – Being a luxury fashion brand, it was inevitable that the company would also venture on Automobiles. GUCCI has designed several cars over the years giving the car a special combination of performance and fashion.
Trained labour: GUCCI has invested heavily in the preparation of its employees, which has resulted in the recruiting of a large number of skilled and inspired workers.
It has a diverse workforce, with people of many political , religious, cultural and educational backgrounds who support the organisation bring together different ideas and methodologies to do things.
Social Media: GUCCI has a strong social media presence and more than millions of followers on the three most popular social networking platforms : Facebook , Twitter and Instagram. It has a high level of customer engagement and short customer response time on these platforms.
Website: GUCCI has a well-functioning and appealing website that draws a massive amount of internet traffic and sales.
Brand portfolio: GUCCI has a wide range of products where it offers products in a broad range of categories. It has a number of exclusive commodity offers that rivals do not have.
GUCCI has a well-established IT framework that guarantees that its internal and external activities are efficient.
GUCCI is a brand that has been on the market for years and which people remember. That makes her very conscious of her brand.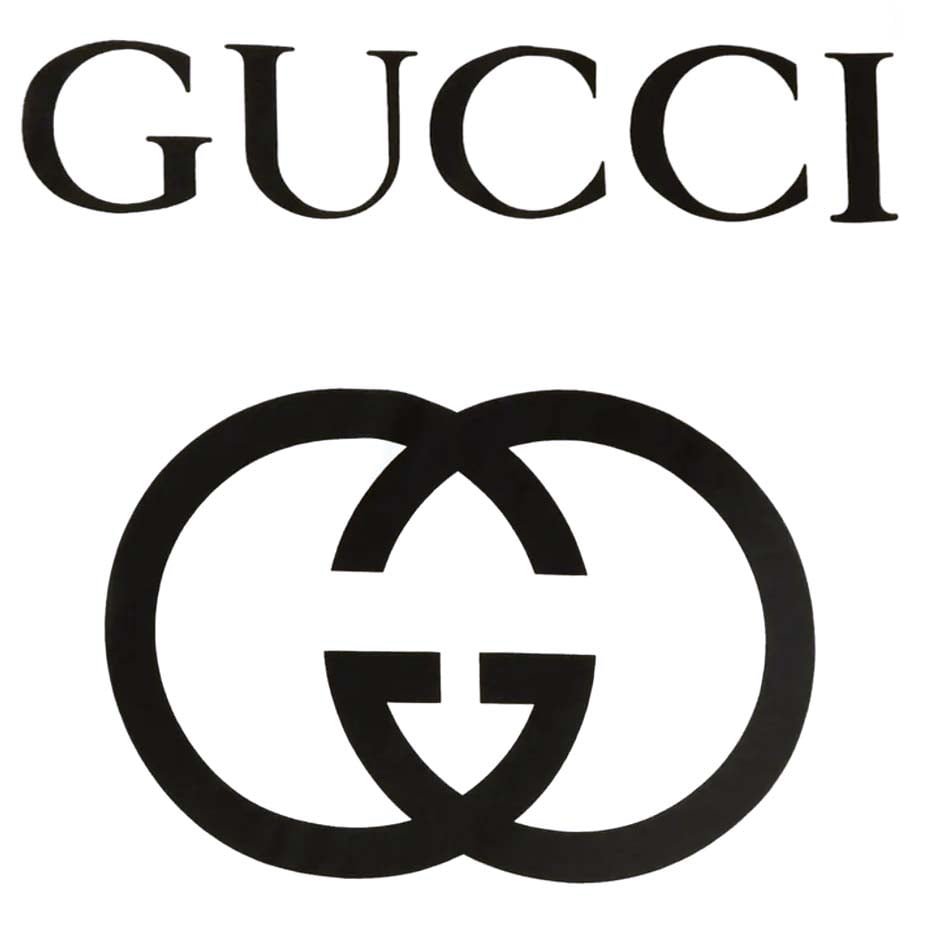 Weakness in the SWOT Analysis of GUCCI – SWOT Analysis of GUCCI
Constant updating is needed – One of the main disadvantages for any brand in the fashion industry is that there is a need for continuous improvement.
Commercial nudity – It is a big factor where GUCCI faces flak in its ads. It uses sexuality in Advertisements and shows the female in bad shape because of which it has consistently faced criticism over the years.
Trademark infringements and counterfeiting – As the GG mark is popular in its very essence (stands for GUCCIO GUCCI, the founder), it has been counterfeited for many years in many countries. This is one question that GUCCI faces again and again. In addition, there have also been several disputes with GUCCI over trademarks.
Opportunities inside GUCCI 's SWOT research
Young people are more brand-conscious than ever – today's youth are practically demanding luxury brands as the earning power is growing and more and more people have a good career.
Emerging markets – Emerging markets such as China and India are hot spots for brands such as GUCCI, as demand for ultra premium brands will increase in those markets.
Fashion never ends – GUCCI has one huge benefit that fashion never ends. Fashion keeps evolving and someone at the beginning of the line won't find it difficult to achieve sustainability.
Threat in the SWOT Analysis of GUCCI – GUCCI SWOT Analysis
Rivalry – GUCCI's main challenge is that it isn't the only lion in the jungle today, like any other market. There are some that are as big as GUCCI, if not larger. Christian Dior, Ralph Lauren, and Burberry are some of the brands that have been a thorn on GUCCI 's side repeatedly.
Any change in Government Laws and Regulations can directly or indirectly affect the brand sales and brand value of the company.
Competitors can launch similar products thus local and international brands are the major threats for the company.
If you like This Article Please Like our Facebook Page PROJECTS4MBA
Cite This Work
Referencing Style to cite this article:
[citationic]