SWOT Analysis of Fogg focuses on Strength, Weaknesses, Opportunities, and Threats. Strengths and Weaknesses are internal factors and Opportunities and Threats are external factors.
SWOT Analysis provides a well-tested management methodology that enables Fogg brand in comparison with competitors and industry to assess its business & performance.
Fogg Perfumes is a fragrance brand marketed by Vini Cosmetics, a wholly-owned subsidiary of Paras Pharmaceuticals, which also owns famous brands such as Moov, Krack Cream, and Dermicool.
Darshan Patel, the founder of Vini Cosmetics, realized that the Indian market had tremendous needs for deodorant and that this is the domain where steep growth is being witnessed in the FMCG segment. Fogg's unique sales proposition is not to contain gas. Until Fogg was introduced, deodorants have always been positioned to attract the opposite sex. However, with a new approach, Fogg won the interest of the consumer.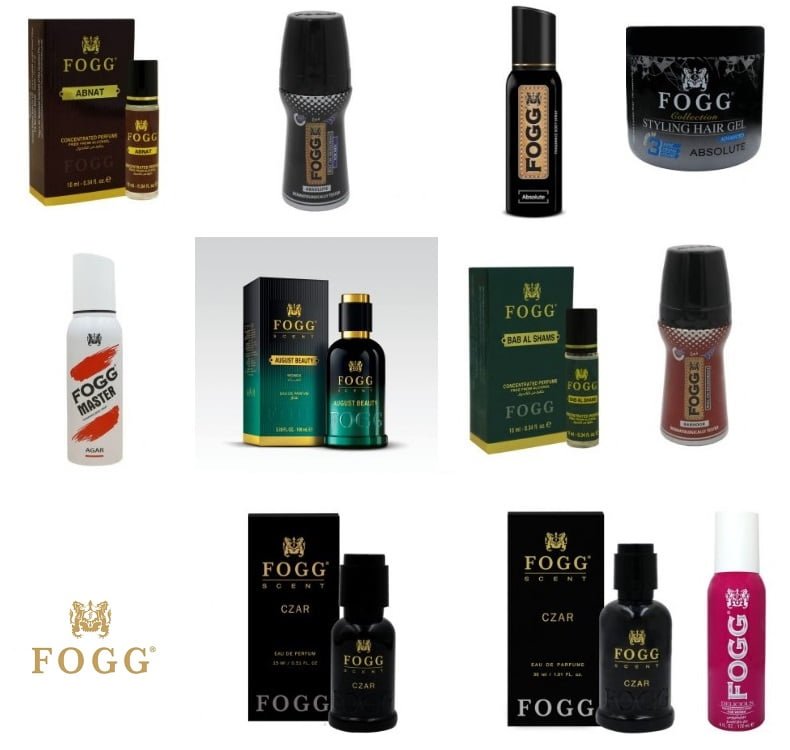 Strength in the SWOT Analysis of Fogg – Fogg SWOT Analysis
The strengths of Fogg are as follows:
Created Different Brand Image: Fogg Deodorant has no gas in it, unlike other rival brands. The contents last longer since the bottle or can only have perfumed liquid.
Marketing strategy: quite different from that of other competing companies such as Axe, which has shown their only retail deal to the opposite sex. Contrary to Fogg, however, practical placement has been used such as reduced costs, better value and greater volume.
Bigger target segment: Fogg is targeting both men or women.
Value for the cash market: Fogg was higher than the nearer competitor's Axe brand, but consumers bought it. The explanation is that their launch advertisements were specifically compared to rival brands and how the gas in them wasted a lot of content.
Support for solid research: Fogg has been assisted by a large team of researchers who developed the main product and its variations in order to provide consumer input on the challenges that face competing with deodorant brands.
Gap filling: Fogg performed extensive market research and found numerous deficiencies within the deodorant market prior to product launch and developed products to resolve every one of these deficiencies.
Fogg was a late entrant in the deodorant industry with leading companies such as HUL and P&G. Fogg become a market leader because of its aggressive promotional strategy and advertising.It is now a big brand as compared to its competitive brands like Set Wet, Axe, Nivea, Zatak, and Dove, etc.
Effective launch advertising: Fogg's launch marketing was interesting and distinguished clearly between the product and the other aerosol sprays on the Indian market as a non-aerosol spray.
Weakness in the SWOT Analysis of Fogg – Fogg SWOT Analysis
Poor distribution channel: The distribution channel of Fogg is not very good as compared to its main competitor HUL which sells the Axe. A global brand like Axe is not able to create its brand space in the minds of the customers.
Sustainability: whether a brand like Fogg will maintain its overwhelming popularity is doubtful. Although at this time it is anger, it is uncertain whether the brand will hang on for a very long time with the same placement.
Publicity of Chemical Used and its Harmful effects in Cosmetics: Online outlets have caused a great wave in cosmetics and in skincare products toward chemical hazards. The balance has shifted to ayurvedic or biological shampoos, that have dramatically affected the sales of the brand.
Opportunities in the SWOT Analysis of Fogg – Fogg SWOT Analysis
Some of the Opportunities are:
Great market opportunity: The deodorant market in India has tremendous market potential. Currently projected to have an untapped market size of 3000 Crores with annual growth rates of between 15 and 18%.
Positive consumer trends: In India consumers are increasingly aware of their appearance and the demand for cosmetics is massive, which includes perfumes. It has become part of their everyday routine with a growing urge to dispatch people who once thought of buying deodorants as waste.
Threats in the SWOT Analysis of Fogg – Fogg SWOT Analysis
Competition: For Fogg, there are several entry and mid-level contestants. Some of the main competitors of Fogg are Set Wet, Axe, Nivea, Zatak, and Dove, etc.
Government Rules and Regulations for Chemical Use can directly or indirectly affect the production and Sales of Fogg.
If you like This Article Please Like our Facebook Page PROJECTS4MBA
Cite This Work
Referencing Style to cite this article:
[citationic]