SWOT Analysis of Faber Castell focuses on (S) Strengths, (W) Weakness, (O) Opportunities, and (T) Threats. Internal Factors in the SWOT Analysis are Strengths and Weaknesses and External Factors in the SWOT Analysis are Opportunities and Threats.
SWOT Analysis is a proven management tool that helps organizations such as Faber Castell to assess the market of Stationery and its success against rival companies. Faber Castell has been one of the leading Stationery companies.
Faber Castell is a famous stationery manufacturer which was founded in 1761 and is located in Stein, Germany. This is the largest maker of pencils, markers, art materials, and office equipment, such as slide rules, scissors, rulers, and erasers.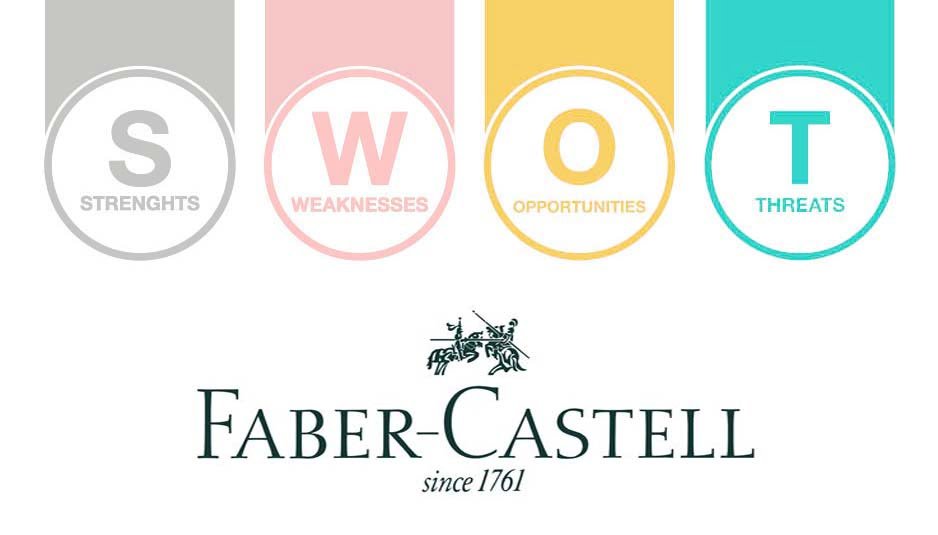 It also offers high-end publishing instruments and quality leather products. It operates in around 14 plants and 20 distribution centers across the globe. It has about 7000 employees and operates in about 100 countries.
The corporation sells its goods through 25 sales and distribution organizations. It has a wide variety of goods available at varying prices. It is a major maker of wooden pencils and has a wide variety of items for drawing , painting, graphic illustration and decorative cosmetics.
The company stands out for its creative products, its high quality, its dedication to tradition, and its environmental consciousness. In 1999, the organization purchased Creativity for Children, a major producer of goods for all age ranges of children. The organization has already launched Quality Children's Art Goods for children or the Playing and Learning Series in the United States.
Let us explore Faber Castell 's SWOT analysis via this article.
Strengths in the SWOT Analysis of Faber Castell – Faber Castell's SWOT analysis
Product range – Faber Castell offers a wide variety of products, from pencils, compasses, markers, play & learning, painting & design, artistic workshop, general writing and tagging, fine printing, and gift finder.
Feasible price – Faber Castell products are offered at a reasonable price and are available at all price ranges. The company also has luxury products that target the upper-middle class as well.
A Strong Legacy – The organization has a good heritage of about 200 years and is a trusted brand in the stationery sector.
High quality – Faber Castell 's goods are of the best standards that other consumers want.
Global Reach – The brand is available in almost 100 countries and has a strong international distribution and advertising network that is specific to children's channels.
Innovation and Creativity – The Faber Castell brand is renowned for its innovation and creativity as a pioneer. It offers quality development to deliver solutions with substantial benefits to end-customers. It stimulates its own creativity through an open working atmosphere, commitment and international commitment, dedication, and interdisciplinary work teams.
Social and Environmental Responsibility – Faber Castell has a consistent obligation and commitment to people and the environment. Products have social responsibility within the client, the society, and business partners. It continuously seeks environmentally friendly processes and materials that contribute to the preservation of the planet.
Customer Service – Faber Castell delivers excellent customer service philosophy and consistently delivers a high-quality experience.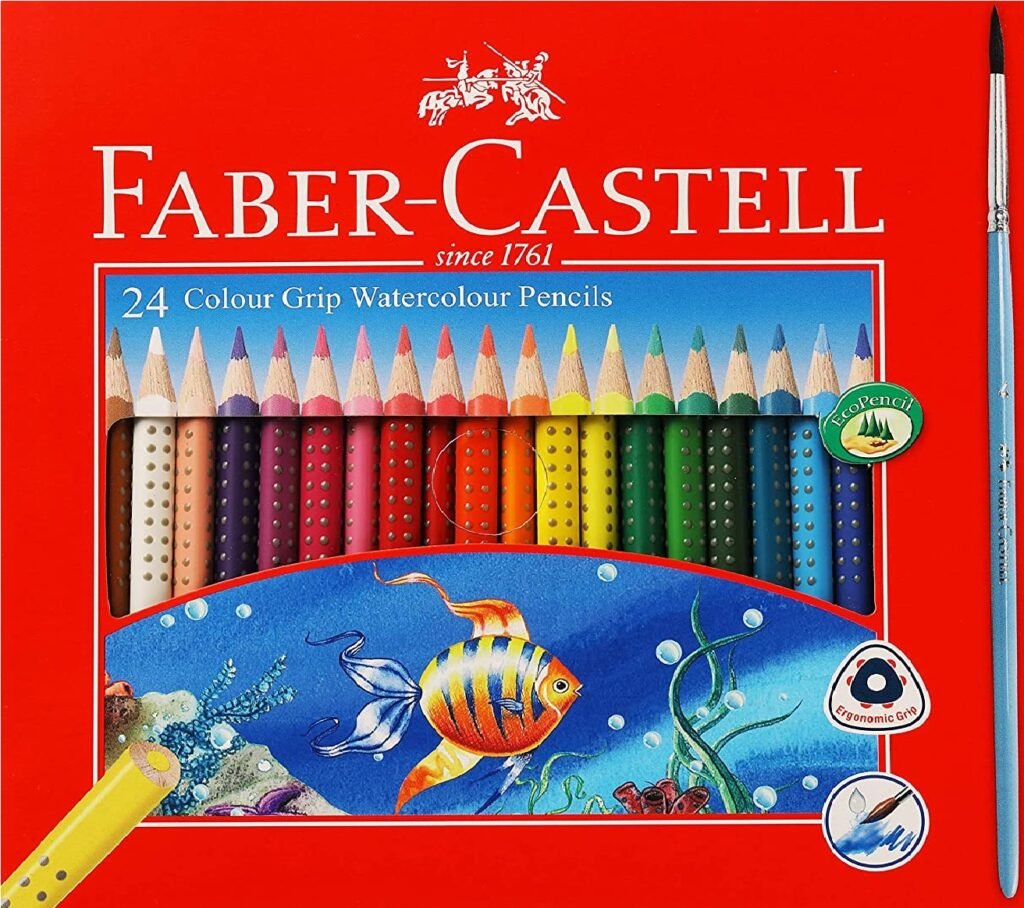 Weaknesses in the SWOT Analysis of Faber Castell – Faber Castell's SWOT analysis
Intense Rivalry – Faber Castell sees a number of competitors from other famous brands. It also faces strong competition from local brands and therefore has limited market share.
Product Identity – Since Faber Castell products are sold at all prices, it is difficult for customers to choose among premium and non-premium brands.
Less Loyalty among Suppliers – Loyalty among Suppliers appears to be low. It has a low level of allegiance between members of supply chain partners.
Opportunities in the SWOT Analysis of Faber Castell – Faber Castell's SWOT analysis
Creative Goods – Faber Castell makes more innovative products in terms of style, color, and packaging. Each and every product is packed in a unique way that attracts the eyes of the customers.
Maintains Unique Brand Names – Faber Castell has a number of brand names for both premium and non-premium products. This helps them to maintain the uniqueness of their brands.
New Categories – The brand sees a lot of opportunities by expanding its range of products. It will boost the appeal of its brand by creating more new items.
Rapid economic expansion – As the US economy is growing faster than other developed countries, it gives Faber Castell an opportunity to expand to the US market. The company is always aware of the ways in which it operates on a market share basis.
Trends in the acceptance of high-end products – this is a perfect chance for Faber Castell to gain good name exposure in the luxury market.
Changing Customer Preferences – Customers are interested in trying out new products that offer a huge market opportunity.
Threats in the SWOT Analysis of Faber Castell – Faber Castell's SWOT analysis
Duplicate Goods – Owing to the extensive use of technologies in the entire industry, the goods can quickly be duplicated and may have a negative impact on the company.
Threat from local brands – Due to the availability of many local brands, there is a serious threat to these brands as they are available at lower prices.
Brand Awareness – It is, in general, very difficult to increase brand recognition among the consumers since they do not have any differentiated goods.
Product Segment Commoditization – The biggest threat to the company is the increasing commoditization of the stationery industry.
If you like This Article Please Like our Facebook Page PROJECTS4MBA
Cite This Work
Referencing Style to cite this article:
[citationic]