SWOT Analysis of Colors gives emphasis on strength, weakness, opportunities and threats. Strength and weakness are the internal factors opportunities and threats are external factors.
SWOT Analysis is a validated framework that enables a Entertainment channel like Colors to evaluate its business performance against competitors and the industry.
Colors is one of India's leading general entertainment network. There are some aces up his sleeves at Colors. Let us explore the Colors SWOT review.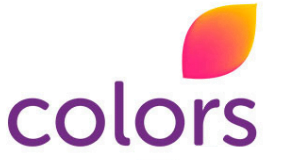 Strengths in the SWOT Analysis of Colors – Colors SWOT Analysis
In terms of the quality of the shows and TG, the channel is not cluttered. They know who their TG is, and to meet the TRP's, they use their means well.
It's a great accomplishment to be profitable in its 1st year of launch.
Because of Balika Vadhu, Big Boss, and India's Got Talent, Naagin, Prime Time Slot is doing extremely well.
The quality of their shows that support them is very different from Saas Bahu serials.
Mass appeal at the same time in rural and urban India.
Automation: has enabled more effective resource utilization and cost reduction from various stages of production and casting.
Trained labour force: Colors has invested heavily in its workforce training, which has resulted in it hiring a significant number of professional and motivated workers.
Has a diverse workforce, with people of many ethnic, racial, cultural and educational backgrounds who help the organization bring in various ideas and methodologies to do things.
Colors Channel has a wide network and well established IT Infrastructure to compete with other established entertainment channels.
Social Media: Colors has a strong social media presence with over millions of followers on the three most prominent social networking platforms : Facebook, Twitter and Instagram. It has a high degree of customer engagement with low customer response time on those channels. Colors is also doing extensive advertising on Google Ads.
Website: Colors has a well-functioning and engaging website that attracts a huge amount of traffic and sales on the internet.
Colors Entertainment is available in various languages for its viewers.
Weakness in the SWOT Analysis of Colors – Colors SWOT Analysis
There are not many Colors demonstrations that appeal to the kids. But the audience's big chuck is lost.
Second, they do not have a partnership with any Indian DTH service provider. Example: In North India, where they do not currently have a set-up.
Opportunities in the SWOT Analysis of Colors – Colors SWOT Analysis
Untapped TG between the ages of 16 and 24, essentially the TG of Star One with shows focused on youth. Colors will come up with shows focused on youth.
Once again, the opportunity lies in becoming the No.1 GEC in India with ongoing growth and new shows to appeal to a different TG.
Threats in the SWOT Analysis of Colors – Colors SWOT Analysis
Not stable at the place of No.1. The TRP's of Colors change each week. It is a major challenge to them because, with Sach Ka Saamna, Bidaai and Yeh Rishta Kya Kehlata Hai, the competition from Star Plus is high. Needs to stable for a longer time at No.1.
There are no major TV faces like Rajeev Khandelwal, Smriti Irani, etc. in Colors. Audiences still love them, and if Colors take this lightly, in the near future, it may be a huge challenge to them.
Government Policies can have direct impact on channels.
Copyright infringement for content can also be a threat.
If you like This Article Please Like our Facebook Page PROJECTS4MBA
Cite This Work
Referencing Style to cite this article:
[citationic]