This SWOT Analysis of Cafe Coffee Day (CCD) focuses on Internal and External Factors. Internal factors are strengths and weakness and external factors are opportunities and threats. This SWOT Analysis of Cafe Coffee Day (CCD) analyzes strengths, weaknesses, opportunities, and threats of Cafe Coffee Day (CCD).
Let's discuss SWOT Analysis of Cafe Coffee Day (CCD)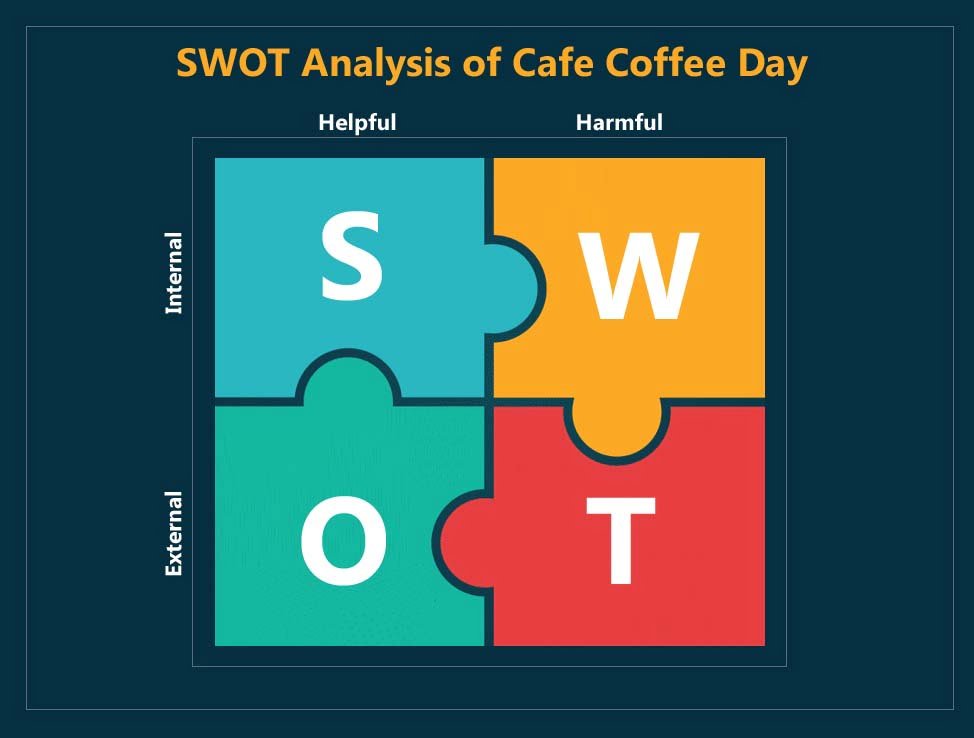 Strengths in the SWOT Analysis of Cafe Coffee Day (CCD)
Products of incredibly high quality and flavor – the coffee menu of Cafe Coffee Day is well-known and customers just love it. Besides this, Cafe Coffee Day has already launched some sandwiches and little bits that are a huge hit with people as well.
It's a youth-oriented brand, catering to the millennial – it has a tremendous opportunity because 40% of the people joining the CCD are young.
It produces/grows the coffee it serves while reducing the cost – this is a crucial point for Coffee Day, and backward integration saves a lot of money.
The USP is inexpensive and convenience – you can stay in a Cafe for the entire day, and no one can ask you to leave. This warmth is the biggest USP of Cafe Coffee Day. Around the same time, the menu is inexpensive enough that people come to CCD from time to time and have a nice time.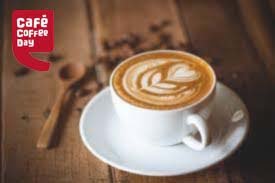 Weaknesses in the SWOT Analysis of Cafe Coffee Day (CCD)
Losing its charm – The brand has lost its charm at the outset, mainly because it does not invest in promotions and Starbucks' entry, as well as various local competitions, has affected the image of the brand.
There's no power to sustain brand loyalty – it's been a local coffee shop, but it's not something people remain loyal.
Poor Ambiance and Decor-Many day coffee shops have a very poor atmosphere and decor. The flagship stores are beautifully run and push the reputation of the brand. Yet shops are still available with bad interiors. Anything the retailer should take care of since it's a type of a franchise.
Many CCD stores are incurring losses due to incorrect site selection – this has hurt CCD over time as many CCD brand stores have been opened on the wrong site and not on the main roads. As a retail establishment, this also affects turnover and brand name.
Opportunities in the SWOT Analysis of Cafe Coffee Day (CCD)
Introduction of new items on the menu: Introducing more items and more offerings on the menu may increase the profits of CCD
Good interiors – Cafe Coffee day needs to uphold consistency in the interiors of all the outlets it provides. Once you head out of the city, you 're going to find the interiors to be much more shabby. It is a poor indicator of the price and durability of the brand.
Coffee is one of the fastest growing industries in Asia and recognition is rising with more and more foreign players joining the market.
More people like to visit CCD for informal meetings. Cafe Coffee Day can be advertised as a meeting point as well as a casual meeting point.
CCD has gone internationally and is planning to attract many new international markets, thus gaining international recognition.
Threats in the SWOT Analysis of Cafe Coffee Day (CCD)
Rivalry – Coffee Day has a lot of competition, particularly with other coffee Cafes like Barista, Mochas, Starbucks, McDonald's, and others.
Indirect competition – Other hukka parlors such as Sheshas, Peshawar, Koylas, U-Turn also attract a lot of attention and prefer the younger generation to hang around, which in turn attracts the market captivated by CCD.
Government Regulations can be a major threat to Cafe Coffee Day.
Situations like COVID-19 can be a major threat to the earnings of the company.
If you like This Article Please Like our Facebook Page PROJECTS4MBA
Cite This Work
Referencing Style to cite this article:
[citationic]