SWOT Analysis of Audi focuses on Strength, Weaknesses, Opportunities, and Threats. Strengths and Weaknesses are internal factors and Opportunities and Threats are external factors.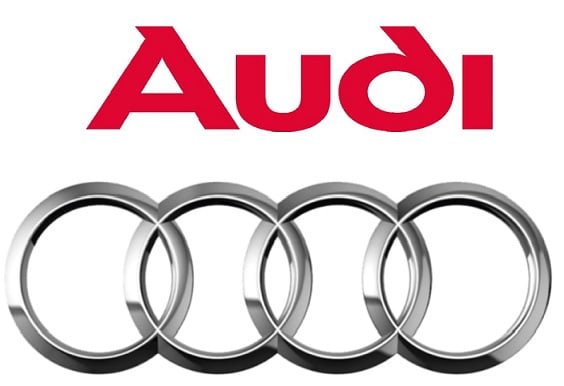 SWOT Analysis provides a well-tested management methodology that enables Audi in comparison with competitors and industry to assess its business performance.
Audi is one of the leading premium car manufacturers. Audi is recognized for its sophisticated luxury Cars. Audi is fully controlled by Volkswagen and has one of the most recognizable brands in the automotive industry. The logo of Audi has four intertwined circles. In this article, we will analyze the SWOT Analysis of Audi.

Strengths in the SWOT Analysis of Audi – Audi SWOT Analysis
Technology: Audi is known for the engineering and accuracy behind their vehicles. The look and feel of the automobile come with precise engineering and the use of high capacity engines. The same looks can not be accomplished without the appropriate production facilities or the appropriate manufacturing process. Audi is selling authentic high-class cars that are high on technology and engineering.
Brand name: A brand is a pledge and Audi certainly holds the "trust" aspect behind it. Established as one of the safest cars in the world, Audi has the style, technology, and safety to be one of the best cars around. Furthermore, years of proper media communications and years of launching newer and more stylish cars has increased the brand name of Audi as a mega luxury car maker.
Products: For Audi, the products are the main motivating elements for the performance or loss of the business. Audi has various models of cars from standard to ultra-premium. The A band Q series of Audi cars are the most popular and are high in demand. In addition, Audi is also concentrating on creativity in automobiles such as Audi Ultra, Audi Quattro, Audi, etc.
Style: BMW, Audi, Mercedes, Ferrari cars are known for their premium design and luxury. Audi cars are known for elegant design, sophisticated and Rich looks, and style. The Logo, which comprises of four intertwined Circles, differentiates Audi cars from others. Audi has launched sedan, luxury, and hatchback cars. The gadgets that go along with an Audi car are almost as well-known as the car. Audi has airbags for protection, seat and mirror warmers, automatic gear, stylish car interiors.
Weaknesses in the SWOT Analysis of Audi – Audi SWOT Analysis
No Low-Cost Variant: BMW has diversified to low-cost vehicles and retained a wider range of goods while the firm wants to boost revenues. Audi was not pursuing the same approach as BMW because Audi lags behind in the categories of luxury vehicles.
Promotions and messages – Audi is doing fewer Promotions through advertisements as compared to rival brands.
Diesel Issue: In 2015-2016 Volkswagen was forced to pay a fine of billion dollars which has continued its effect on Audi.
Opportunities in the SWOT Analysis of Audi – Audi SWOT Analysis
Target Emerging Markets – Audi may launch its cars in emerging markets because its existence is limited to less number of markets.
Innovation for established markets — Audi must launch low-cost versions. Innovation can also be in the form of premium battery-driven cars or in more efficient energy or the overall operation of cars. Innovation is a driver of differentiation that will help Audi to continue in the long term.
Threats in the SWOT Analysis of Audi – Audi SWOT Analysis
International market risks: with their home territory, Audi can not survive. It must propagate worldwide. The probability of PEST in countries is large and allows the brand to handle it for a long period.
Competition: Competition is very high in the Luxury Segment. Most of the big competitors of Audi are BMW, Mercedes, Ferrari, etc. Due to heavy competition, Audi must launch new low-cost vehicles.
Government Policies: Government Rules and Regulations can directly affect the Sales and Production of Audi.
Cost of Raw Material and Labour: Increasing Cost of Raw Material and Steel Prices directly or indirectly affect the manufacturing cost of Audi. Labour Prices are directly related to manufacturing costs. This is also a major threat to the company.
If you like this article please like our Facebook Page PROJECTS4MBA
Cite This Work
Referencing Style to cite this article:
[citationic]