SWOT Analysis of Arrow focuses on Strengths, weaknesses, opportunities, and threats. Strength and Weakness are the internal factors and Opportunities and Threats are the external factors which influence the SWOT Analysis of Arrow.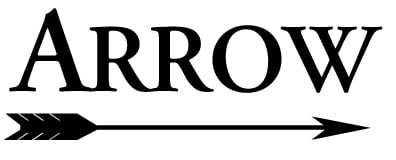 Arrow is renowned for its formal wear and has a large brand loyal customer base. Arrow Formal shirts, Arrow Pants, Jackets, and Suits were liked by professionals and specially designed for business events. Arrow is a brand from Phillips Van Heusen. In India Arrow was launched in 1993. Arrow has 200 brand stores and is available in more than 1000 multibrand stores. The roots of Arrow were traced to 1851 when the first detachable collar was made in a small factory in Troy, New York. As time went on, the various collar forms were marketed in the industry. Over time, the shirt brand established its reputation as a niche purveyor of expertly tailored and comfortable garments.
Strength in the SWOT Analysis of Arrow – Arrow SWOT Analysis
Quality and Consistency: Arrow brand is known for its quality and consistency. The brand value in the customer's mind is really strong because of its Quality.
Brand Name: Arrow has an outstanding brand name, which renders it attractive to numerous high-ranked companies.
Brand Reputation: Because of Arrow's good brand reputation, the organization is giving special emphasis on increasing its brand reputation.
Strong Branding Strategy: Arrow has done solid branding and marketing through Television commercials and print advertising. This means Arrow will continue to be a successful brand.
Strong Distribution Network: Arrow has proven to have a strong distribution network that can reach almost its entire market. A centralized distribution network has allowed its salespeople to expand their role to also provide information about the company's products and overall service.
Portfolio: Arrow has built a strong product portfolio. The SWOT analysis of Arrow clearly confirms this element. This organization's product portfolio can be extremely useful for them if they want to enter new product lines.
Good Training and Development Programmes for its Employees: High-level personal skills can be acquired through training and development programmes. Arrow Inc is providing continuous training and development of its employees resulting in an enthusiastic and motivated team.
Weaknesses in the SWOT Analysis of Arrow – Arrow SWOT Analysis
Highly Dependent on Formal Wear: Company is highly dependent on Formal Wear company can diversify its business by entering into casual wear and women clothing's.
Decreasing Customer Commitment: Because of e-commerce, poor brand loyalty is a concern. This would weaken a customers' commitment to a single company. Arrow has not introduced any consumer engagement or rewards services. Such an act will adversely impact the long-term brand loyalty as other companies resort to such activities.
Opportunities in the SWOT Analysis of Arrow – Arrow SWOT Analysis
Indian Population: Indian Population is increasing and the young population is also high. Arrow should catch the opportunities provided by the Indian economy, particularly young professionals. Social Media presence: Increase use of Social Media and other Online Marketing Platforms can be used by Arrow to target youth and increase its popularity.
Living Standard: Quality of living has risen due to innovations and the success of Luxury brands. These opportunities of increasing standards and lifestyle can be tapped by the company.
New Markets: Arrow can also look forward to increasing its expansion into markets where standards of living are rising fast.
Threats in the SWOT Analysis of Arrow – Arrow SWOT Analysis
Intense Competition: In the fashion sector there is a heavy rivalry between Indian and foreign firms. This prohibits Arrow to get a bigger share of the business.
Rates: Companies are competing with each other over rates that have become popular these days. This is an unfavorable situation for the business as a whole.
Raw Material Prices: Increasing raw material prices can directly impact the pricing of the products offered by Arrow.
Government Rules and Regulations: Change in government laws and regulations for textile can have a direct or indirect impact on the brand.
If you like this article you can recommend your friends about PROJECTS4MBA.COM
If you like This Article Please Like our Facebook Page PROJECTS4MBA
Cite This Work
Referencing Style to cite this article:
[citationic]