Marketing Mix of Wendy's Company focuses on 4Ps Product, Place, Price, and Promotion.
Wendy's Company is an American publicly listed limited company. The company was founded in 1884, and has been known by various names over the years.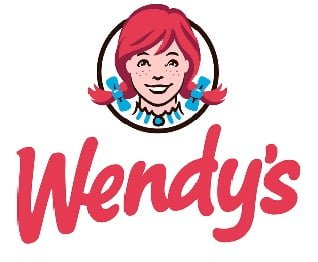 In the year 2011 it settled on its current name Wendy's Company. The retail chain is linked with the food and beverage industry, as it is a fast-food eating joint. Wendy's company faces competition from the brands below
Burger King
Subway
KFC
McDonald's
Let us discuss the Marketing Mix of Wendy's :
Product in the Marketing Mix of Wendy's
Wendy's Company offers all its product items with fresh ingredients as it pays special attention to quality. The brand goes through a rigid inspection process in order to maintain high standards of food quality and safety.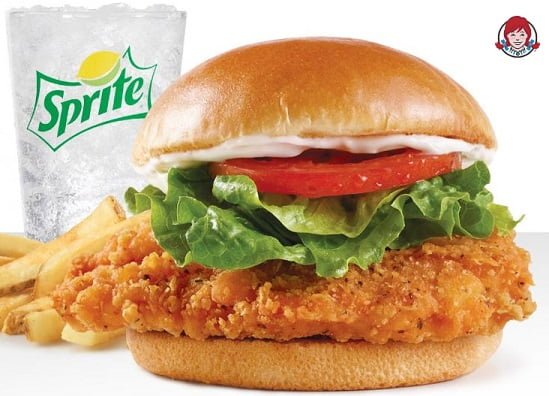 Wendy's Company offers a varied menu to cater to its consumers' diverse preferences, which includes:
Fries and Sides
Chili
Plain Potato
Baconator Fries
Sour Cream & Chive Baked Potato
French Fries
Chili Cheese Fries
Apple Bites
Chilli Cheese Baked Potato
Caesar Side Salad
Garden Side Salad
Bacon Cheese Potato
Cheese Baked Potato
Fresh Made Salads
Spicy Chicken Caesar
Berry Burst Chicken Salad
Caesar Side Salad
Taco Salad
Apple Pecan Chicken Salad
Garden Side Salad
Southwest Avocado Chicken Salad
Chicken, Wraps & More
Southwest Avocado Chicken Sandwich
Spicy Chicken Sandwich
Grilled Asiago Club
Spicy Asiago Club, Homestyle Chicken Sandwich
Homestyle Asiago Club
Crispy Chicken Sandwich
4 piece Chicken Tenders
4 Piece Crispy Chicken Nuggets
10 Piece Crispy Chicken Nuggets
6 Piece Crispy Chicken Nuggets
Crispy Chicken BLT
3 Piece Chicken Tenders
Spicy Chicken Wrap
Grilled Chicken Sandwich
Crispy Chicken Sandwich
Crispy Chicken BLT.
Grilled Chicken Wrap
Cheeseburgers or Hamburgers
Baconator
Dave's Single
Dave's Double
Dave's Triple
Cheeseburger
Son of Baconator
Cheeseburger Deluxe
Double Stock.
Bacon Cheeseburger
Frosty drinks
Chocolate Frosty
Vanilla Frosty
Beverages
Raspberry Lemonade
Strawberry Lemonade
All-Natural Lemonade
Berry Cherry Fruit Tea
Strawberry Watermelon Fruit Tea
Honest Tropical Green Tea
Kids Meal
Kid's 4 PC Nuggets
Kid's Cheeseburger
Kid's Chicken Wrap
Kid's Hamburger
Place in the Marketing Mix of Wendy's
Wendy's Business is an internationally known brand with its US headquarters in Dublin. It has extended its existence in nearly six thousand five hundred and thirty-seven places from which 5739 are established in its home country, the United States, and the rest 798 is located on the international market.
Wendy's Business has a clear and efficient supply chain system to help it deal better. The firm believes in the franchise system and has developed an experienced and next-generation franchisees.
The outlets project a vibrant and bold picture that directly interacts with its customers. Wendy's Company is located in areas with heavy traffic and heavy visibility that will provide the best ways to draw customers. It is also looking for locations that can provide easy access to the customers in order to ensure a constant flow of customers.
At entertainment centers, office buildings, schools, military bases, highways, colleges, universities, and airports, it has opened its outlets. The organization has an experienced development department that provides franchisees with expertise, knowledge, training, tools, and support in terms of templates, designs, kitchen equipment, and menu selection to maximize their opportunities. Wendy's Company offers the use of state-of-the-art technology such as mobile payment and mobile ordering, and online ordering and payment via its website to enhance its client base.
As Wendy's Company is a retail chain, its employees play a significant role in their business transactions. It hires employees who need to attend rigorous training sessions so that they can deliver the best facilities possible.
Price in the Marketing Mix of Wendy's
Wendy's Company reported its sales and operating profits are increasing year by year. It has targeted families, youth, and kids as its potential customers looking for delicious quick-food items made from fresh ingredients.
The business has positioned itself as a restaurant that offers delicious, safe, and fresh burgers to fulfill the wishes of customers. Wendy's Company's principal source of revenue is from its in-store customers. A distribution network has also been developed to increase its revenue figures.
Wendy's Company's outlets are well-decorated with a great atmosphere that mirrors its premium quality. The firm has kept its market-oriented pricing policy which changes in line with current market conditions.
The product prices in a given location are highly dependent on the value of the product. It faces competition from rival brands and generally keeps its product prices in line with competitor prices. Wendy's company has introduced a pricing approach for the Package and is selling goods in combination format including three pieces at comparatively lower rates under this scheme. The brand was very good at upholding its pricing strategies as it helped to produce higher revenues.
Promotion in the Marketing Mix of Wendy's
To build a strong brand identity in the consumer market, Wendy's Company believes in digital marketing and impactful advertisement. To maintain a balanced promotional strategy, it engages in multiple media platforms at both the national and local levels throughout the year. Wendy's company specializes in marketing online and offline.
It is actively using social media platforms such as Twitter, YouTube, Facebook and its own website to target its potential and loyal clients through videos and songs. It has launched a Hollywire women's video series: Wendy's Fresh Trend Showdown that helps garner positive brand reviews. The company has adopted a Midnight push plan as part of its promotional strategy and under it offers food services after midnight to crowds.
Wendy's company has retained concise taglines such as Consistency is our recipe, now that's a better and phenomenal success is its mascot. Through its foundation, it takes an active part in community activities.
If you Like this Article Please Hit the Like Button and Follow Us on our Facebook Page: PROJECTS4MBA