In the Marketing Mix of Patanjali Ayurved 4Ps product, place, price, and promotion are analyzed. There is a series of Patanjali marketing strategies that helped the brand to flourish, such as product/service innovation, investment in marketing, customer experience, etc.

Patanjali Ayurved is an Indian FMCG Company, founded in 2006 by Acharya Balkrishna and Baba Ramdev. Patanjali Ayurved. The fastest rising FMCG business in India happens to be Patanjali Ayurved. Patanjali Ayurved imports the herbs from Nepal's Himalayas. Production units of Patanjali Ayurved are at Haridwar and have Headquarters (HQ) in Delhi. Total Assets of Patanjali Ayurved is about ₹4,345 crore till 2019. Balkrishna holds 98.6% shares of Patanjali Ayurved, with a net worth around 43,932 crores (US$ 6.1 billion).
Patanjali has a Nepal manufacturing unit, which operates under the Nepal Gramudhyog brand name. India's fastest growing FMCG firm.
HUL, ITC, Dabur, Colgate, and P&G are the FMCG firms which are theoretically impacted by Patanjali products and growth of Patanjali Ayurved. With attractive discount offers, P&G and Hindustan Uniliver are on the back foot and seeking to draw customers back.
Product in the Marketing Mix of Patanjali Ayurved
Baba Ramdev keeps pushing Indians to use Indian products and to save the company's growth. Patanjali intends to take over all renowned beverage and food brands.
Foods – Jam, Oats, Biscuits, Noodles, Pulses, Ata, Vegetable Oil, Sunflower Oil, Mustard Oil, and many other lines of food products.
Beverages
Medicines & Ayurvedic Medicinal Products
Personal Care
Cleaning agents Like GoPhenyl, Detergents, Soaps, etc.
A wide range of products is available in the Product mix of Patanjali Auryved. Most Popular Product of Patanjali is its toothpaste Dantkanti.
Products that have made rivals to reduce their prices to sustain the market presence are:
Patanjali Honey is competing well hence Dabur has to reduce the price of its product Dabur Honey.
Dantkanti Star Product of Patanjali has forced Colgate to launch Ayurvedic variant Colgate VedShakti.
Patanjali has also launched Noodles in competition with Maggi, Sunfeast Yippee, Chings Noodles.
Glucose biscuit of Patanjali is giving tough competition to Parle-G.
Price in the Marketing Mix of Patanjali Ayurved
Patanjali Ayurved is the fastest growing Indian FMCG firm with two main reasons for its growth are natural ayurvedic ingredients and its pricing policy. Pricing played a crucial role in getting Patanjali Ayurved ahead of its tough competitors.HUL and P&G do their best to succeed, but the love for the Indian product that grows in people is making Patanjali the Market Leader in FMCG and Ayurvedic Product Segments.
Patanjali conveys customers about the advantages of using its goods and also uses price comparison as an efficient marketing tool. The price strategy is undoubtedly penetrating because Patanjali knows that company is unable to capture the market at higher prices. Moreover, if natural and domestic ingredients are available, the cost of the product is also lower. Almost every product has a price drop of 25-30 percent compared with the foreign brands that help Patanjali penetrate every household in a country like India.
Place in the Marketing Mix of Patanjali Ayurved
Patanjali Ayurved is the fastest growing Indian FMCG Company spreading its wings to neighboring countries such as Nepal. The company has a production facility in Nepal. Patanjali is also importing herbs from the Himalayas to Nepal, and the well-established business relationship allows Patanjali to quickly spread its wings in Nepal.
With its growing expansion in India and Nepal, Baba Ramdev will definitely try to take over the market in several other countries. With 5000 Crores in revenues, Patanjali will definitely have a lot of development and growth.
There are currently 10000 stores in India that sell Patanjali goods, and these stores exclusively sell Patanjali to make the local retailers tremble. The penetration rates would only increase as the product margins are also high. Big Retailers like D-Mart, BigBazaar, etc are also selling products of Patanjali.
Promotion in the Marketing Mix of Patanjali Ayurved
Patanjali Ayurved's slogan "Prakriti ka Ashirwad" is very popular. Patanjali Ayurved has gained good popularity and fame among people because of Due to Yog Guru Baba Ramdev. This Patanjali brand ambassador is solely responsible for the brand's growth. Ramdev has changed people's lives with yoga. The reason behind the success of Patanjali Ayurveda is the contribution of Ramdev and Balkrishna in Yoga and Ayurveda.
Although many people moved to Patanjali products due to Baba Ramdev, a group of Indians began to follow him when they learned how fine and cheap Patanjali products are. Marketing campaigns of Patanjali are focused on the statement which states that "Patanjali's income is for charity instead of brand owners." Secondly, the income generated from daily goods is safer to stay in India than the profits produced by foreign companies. To date, Indians have had no alternative to international products, but they now have domestic products.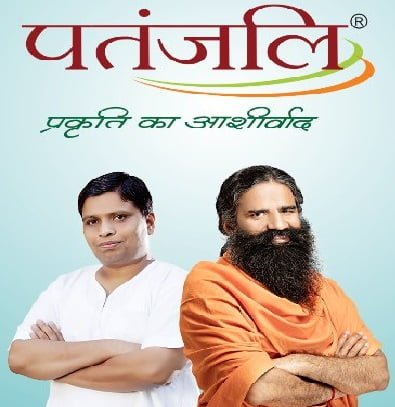 Baba Ramdev took advantage of this opportunity and has begun to influence Indians by sharing knowledge about the price difference and the utility of herbal Patanjali products. Baba Ramdev has with both hands ceased the potential and made a big difference in Patanjali Ayurveda branding. Now Patanjali also sells its products online through e-commerce, which further increases its penetration.
Patanjali uses TV,  Radio, and Print Media for advertising its products. The company is also using Youtube as a platform for promoting their products. Baba Ramdev and Balkrishna have created a good brand image of Ayurveda and Ayurvedic products in the mind of Indians and people around the world.
Conclusion
Best Marketing Mix of Patanjali Ayurved [Step by Step Guide] is analyzed for the educational purpose. If you like to use this Marketing Mix in your article or page please provide link to this article for reference.
If you Like this Article Please Hit the Like Button and Follow Us on our Facebook Page: PROJECTS4MBA