Marketing Mix of Mango describes 4Ps Product, Place, Price, and Promotion. Punto Fa, S. L is widely known by its trade name Mango. It is related to the lifestyle and retail industries as they deal with apparel and accessories. The business was founded in 1984 by its co-founders and brothers Nahman Andic and Isak Andic and is of Spanish origin. Mango is an emerging, fast-fashion brand known for its elegant apparel. It is facing competition from below-
Zara
Bershka
Cos
Supreme
French Connection
New Look
Let's discuss the Marketing Mix of Mango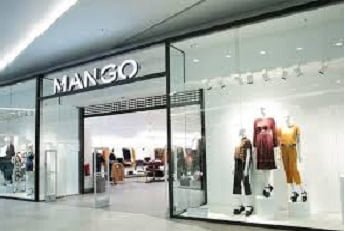 Product in the Marketing Mix of Mango
Mango is a company that designs and manufactures products for children, women, babies, and men. It has a unique line of products that appeals to fashion-conscious people looking for something new and latest. Its portfolio of brands includes
Women
Skirts
Shorts
Swimsuits and Bikinis
Pants
Jeans
Jackets
Coats
Sweaters and Cardigans
Sweatshirts
Shirts
Tops and T-Shirts
Dresses
Jumpsuits
Sunglasses
Belts
Jewelry
Scarves
Cases and Wallets
Shoes
Bags
Girls
Bags
Jewelry
Belts
Swimwear
Shoes
Pajamas and Underwear
Shorts
Skirts and Shirts
Coats and Jackets
Jeans and Pants
Sweaters and Cardigans
Sweatshirts
Jumpsuits
T-Shirts
Dresses
Men
Ties
Sunglasses
Wallets
Belts
Bags
Underwear
Footwear
Bermudas
Swimwear
Pants
Jeans
Leather
Coats
Suits
Jackets
Polo Shirts
Sweaters and Cardigans
Sweatshirts
Blazers
T-shirts and Shirts
Boys
Shoes
Scarves
Pajamas and Underwear
Swimwear
Jeans and Pants
Bermudas
Coats and Jackets
Sweaters and Cardigans
Sweatshirts
Polo Shirts
T-Shirts and Shirts
Sweatshirts
Place in the Marketing Mix of Mango
Mango is a global brand with a presence around the world. It began its journey from Barcelona to Spain and has spread its presence over time to Africa, Europe, Asia-Pacific, and the Americas to include countries such as Chile, Turkey, Morocco, Argentina, Nigeria, Namibia, France, Poland, Germany, Salvador, the United States, Hungary, Greece, Georgia, Romania, Canada, Sri Lanka, Armenia, Pakistan, Istanbul, and Spain. It has its headquarters in Barcelona, Spain, located at Palau Solita I Piegamans. In 2001, through its store in Delhi, the business entered the Indian market and has expanded to many outlets including a store in Mumbai metro city.
Mango has a solid and widespread channel of distribution. It operates on the global arena across a network of nearly two thousand and two hundred stores distributed overestimated to one hundred and ten countries. The mark is available in corporate outlets and concession stores. Mango has implemented a franchise scheme, and it operates its stores under a license that is responsible for its upkeep. Stores are equipped with advanced technology to make the shopping experience seamless and offer impeccable services.
Mango recognized the value of online marketing and launched its website in 1995 and the first online e-store was opened by the year 2000. The fashion-dealing e-tailor Myntra has bagged Mango's management and distribution rights in India. The agreement notes that Myntra will facilitate the opening and management of twenty-five fashion brand stores for Mango.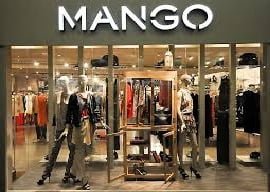 The brand will be featured exclusively on Jabong and Myntra platforms for the next five years. Myntra would, in fact, be responsible for Mango's omnichannel presence which includes eight offline stores and its online store Mango.com. New stores will be added by sub-franchising and will be situated at strategic locations across India.
Price in the Marketing Mix of Mango
Mango had estimated its revenues and net income at 2,327 billion Euros and 170 million Euros respectively at the end of the financial year 2015. As its potential buyers, it has targeted fashion-conscious females and males from the middle-age group belonging to the upper and upper-middle tier of urban cities. Mango has positioned itself as a complete and unique lifestyle brand offering trendy and state-of-the-art apparel.
Mango offers products of both high quality and medium quality but its product prices are a little higher compared to rival brands. The business has positioned itself as a mid-range brand and has implemented a mid-premium pricing model for its consumers who are prepared to drop some extra bucks for quality apparel. Since their consumers belong to metropolitan areas, their quality appears inexpensive and fair relative to the market value.
Promotion in the Marketing Mix of Mango
Mango has implemented a strong and respected marketing strategy to build a meaningful consumer-market perception of the brand. To its advantage, it uses platforms for print, digital, electronic, and social media. Via television, fashion magazines, and online channels like YouTube, Twitter,  Facebook, and Instagram, smart and trendy marketing campaigns have been launched to keep brand awareness alive in both offline and online markets.
The twitter handle contains numerous updates on luxury limited edition set, its Facebook page shows photos from recent promotions and plays its playlist, and Instagram integrates motivational quotes and content related to Mango. Within a few seconds of browsing the official website, a box pops up asking for permission to connect to your email address and receive notifications providing direct contact with the customer.
Mango recognizes the importance of infamous celebrities campaigning. This had roped as Mango 's face in football star Zinedine Zidane. Kate Moss was signed for Mango as a muse in the year 2011 and appeared in a commercial video. She was replaced by the Australian model Miranda Kerr. The company taglines are What Should I Wear for Young People, Urban Women, and Fashion.
New ad campaign Karlie Kloss Metallic, which has taken the marketing world by storm, was released in 2016. It was respected by all and helped the company create a positive company vibe in markets. Google plus has been supported by the company to launch Mango Dedicated Playlist to reach the younger generation.
The recent ad campaigns included a variety of individuals from an elderly statesman to a young bachelor, emphasizing each generation's product range. The company adopted a marketing promotion policy and distributed e-gift cards to generate further sales.
If you Like this Article Please Hit the Like Button and Follow Us on our Facebook Page: PROJECTS4MBA