In this article, we will discuss the Marketing Mix of Allianz. Allianz SE is a multinational company involved in insurance and asset management business. It is among the top companies in the world. It is ranked as the largest financial service company according to Forbes Magazine.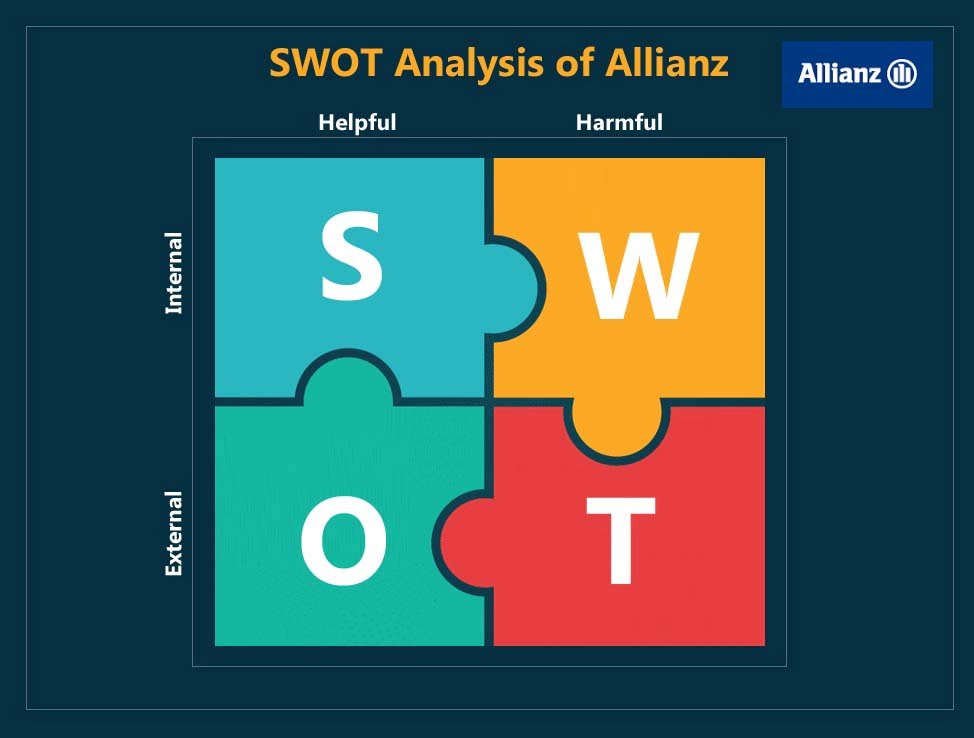 Products in the Marketing Mix of Allianz
Unit Linked Plans, Retirement Plans, Term Life Insurance, Child Insurance, Health Insurance, etc. Allianz is having good insurance policies. Claim Settlement of Allianz is also good. Some of the products and services offered by Allianz are :
Unit linked Policy [ULIP]
Asset Management Services
Banking and Finance Services
Home Insurance and Shop Insurance
Accidental insurance
Health insurance
Life insurance
Child plans
Pension Plans
Term Insurance
Place in the Marketing Mix of Allianz
Allianz has offices in more than 70 countries around the world. They have selected partners in other locations, enabling them to serve clients in more than 160 countries around the world. In India, Allianz has worked with Bajaj Finserv Limited to bring its international services and expertise to the country. Bajaj Allianz has a national network of 200 cities spread throughout the country from Surat to Siliguri and Kashmir to Thiruvananthapuram.
Its headquarters are in Pune, Maharashtra, and all the offices are interconnected.
Since it has a good network of offices around the world, its customers can easily and conveniently access its services.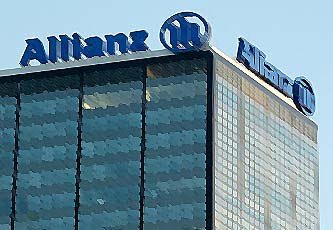 Price in the Marketing Mix of Allianz
Premium is very competitive and the charges in Unit Linked Insurance Plans are also good. Term Insurance plans premium is also good. By offering value for money, Allianz Life Insurance was a trend-setter in the insurance industry. The organization is committed to provide its customers with the best and highest value products at minimum prices. It has kept the premium insurance policy prices at normal level so that large number of people can take advantage of its insurance plans. Allianz is fairly faces strong competition from other existing well established insurance companies. To build its own loyal customer base, it has introduced fair pricing strategies and has kept its premium rate affordable and pocket-friendly. The company has introduced penetration strategy to penetrate expanding insurance market.
Promotion in the Marketing Mix of Allianz
The publicity and advertisement plan of the Allianz corporate campaign is as follows:
Allianz seeks to attract new clients and maintain existing ones by delivering newer products and services, thus separating itself from its rivals.Some of the ways of Promotions are:
Sponsorships: Sponsorship plays a significant part in the advertising blend. Previously, Allianz called the stadium in Munich through a Facebook contest in which its global customers (approximately 80 million) were offered choices to choose from and the most proposed alternative was selected as the stadium name. That is how Allianz has served its customers. The company is also sponsoring other international sports platforms, such as Paralympics Games, Formula One, and Golf.
Brand Ambassadors: Allianz has established an arrangement with the musician Lang, who is employed as his brand ambassador. Allianz uses national and international sponsorships to form communities according to their interests and passions. Allianz believes that people play an important role in Allianz 's business in encouraging individuals to make progress in their lives. That's why Allianz is heavily involved in sponsoring sporting events around the globe.
Advertisements: Allianz engages in TV commercials to communicate its latest offerings to its target audience. Ads are also seen on the News, Information and Sports networks. Digital Media and Print Advertising are also used in newspapers.
Mobile App: Allianz launched a mobile app that was an instant tax calculator that allowed users to calculate their tax liability. There was a 360-degree advertisement to market the app.
The company is also using social media platforms like Facebook, Twitter, Instagram to promote its business.
The company is also using Advertising Networks like Adsense and Meda.net and other video advertising platforms.
People in the Marketing Mix of Allianz
Allianz focuses a great deal on the people it interacts with, whether employees or customers. Employees play a key role in the services industry. Over 142,000 employees working with Allianz and providing services to 85 million clients worldwide. Employees have diverse backgrounds in order to provide services to customers with over 100 different job profiles. Workplace engagement is received on a daily basis to boost employee retention, commitment, activism, and pride. Allianz employees propose the best policies on the client's needs, which also strengthens customer satisfaction.
Process in the Marketing Mix of Allianz
User requests should be answered easily. Allianz frees all procedures without any delay and limited documentation and formalities. The users are connected with the recently introduced offerings through its smartphone app. Both systems are streamlined and thus better support the customer.
Physical Evidence in the Marketing Mix of Allianz
Allianz maintains branches in big cities and towns around the country at accessible sites. The workplace setting with a friendly climate is given particular importance. The counters are placed in such a way as to provide prompt services without delay. The offices have a sleek look and sound with waiting rooms with sofas and newspapers. This covers the whole product spectrum of Allianz.
If you like This Article Please Like our Facebook Page PROJECTS4MBA
Cite This Work
Referencing Style to cite this article:
[citationic]